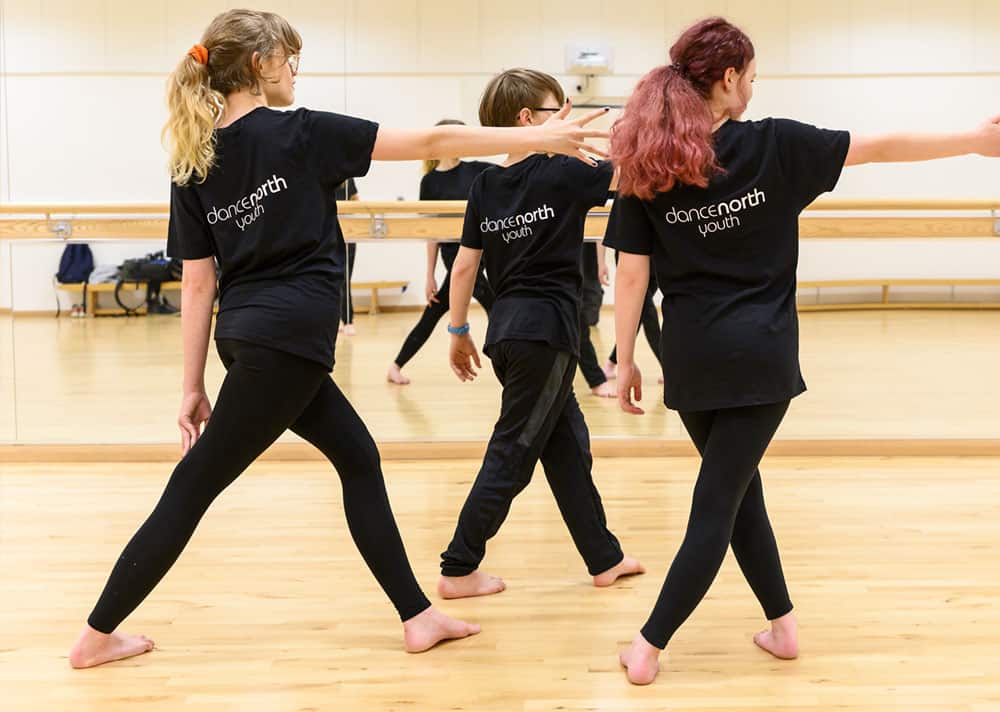 Dance North Youth: Elgin
Dance North Youth (Elgin) provides young people aged 11+ with the opportunity to learn contemporary dance technique, choreographic and performance skills in a safe environment, learning from professional dance artists, as well as each other.
Autumn/Winter 2019 Term Dates
Thursdays, 16:00-17:30
16 January 2020 to 26 March and 16 April to 25 June
No class 6th February
New people are welcome to join at any time. First session is free!
For more information, please email info@dancenorth.scot or telephone 01309 691661.