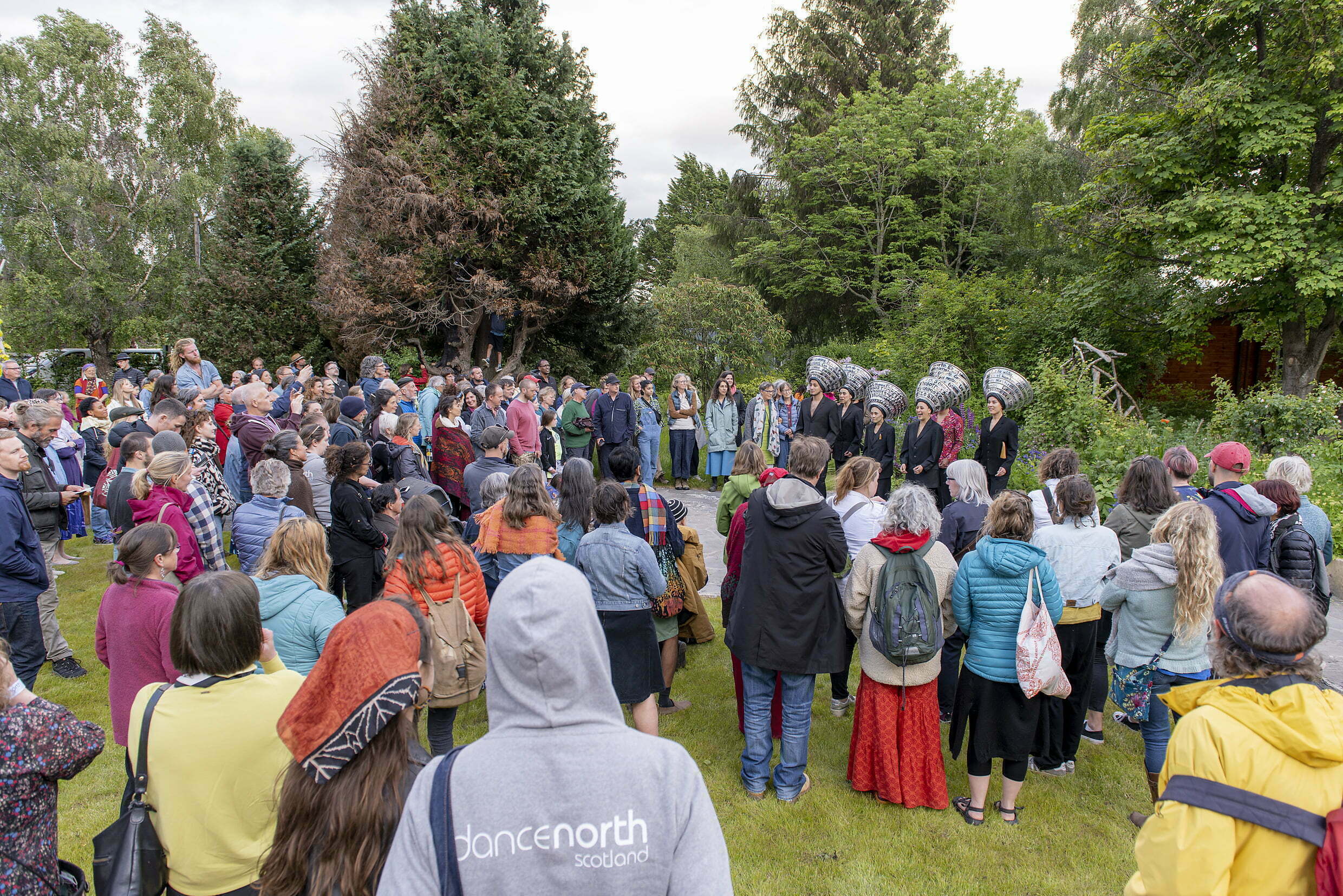 Dance North Scotland creates space for risk-taking contemporary dance; engaging with people from across the globe to just down the road.
We do this by:
Supporting artists and their practice
Inspiring audiences and participants
Presenting work
Empowering through creativity
Treating people fairly
Working in partnership
Founded by dance artists Karl Jay-Lewin and Deborah Lewin (formerly Deborah Jay-Lewin) in 2003, the organisation grew out of the belief that the setting of Findhorn and locally-based arts facilities would provide the perfect platform upon which to showcase contemporary dance to rural Scottish audiences.
Our artistic direction comes from the Creative Director who has cemented a strong reputation for the organisation as being at the forefront of contemporary dance – unequivocally bold, experimental and ambitious with a programming policy that assures diversity; a balance of Scottish, UK and international artists; and new and returning artists.
Working with highly respected international artists and partners has ensured that our work remains fresh and relevant on a global stage. We consistently advocate for the Scottish Dance Sector at an international level through the promotion and support of new Scottish work.
Our Regional Artist Support (RAS) Programme supports the development of dance artists in Moray and the Highlands through the provision of networking opportunities, training, sharing of resources, opportunities for continued practice and the creation and presentation of new work. The project aims to create a resilient and sustainable networked infrastructure for strategic development amongst professional dance artists and project-based organisations. Read more about how we support dance artists.
We are passionate about promoting the positive effects that cultural experiences can have upon health and wellbeing, and work hard to break down the barriers that so often prevent people from attending and participating in dance events. Read more about our Participatory Dance programme.
Based within the The Park Ecovillage, Findhorn (known throughout the world as a major centre for environmental and spiritual transformation), we promote our locality as a visitor destination, whilst injecting strong ecological values into our work. The environment is brought into all areas of the organisation, from holding performances on the beach, to reducing our own carbon footprint. Recognising that geographical isolation is the largest cause of deprivation in Moray, our activities are also delivered across the region, reaching isolated rural communities.
We understand the importance of sharing skills, expertise and resources for mutual benefit and seek to forge partnerships with local, national and international organisations whose values and ways of working are commensurate with our own. We work with people who share our vision and who will strengthen our ability to achieve our aims and objectives.