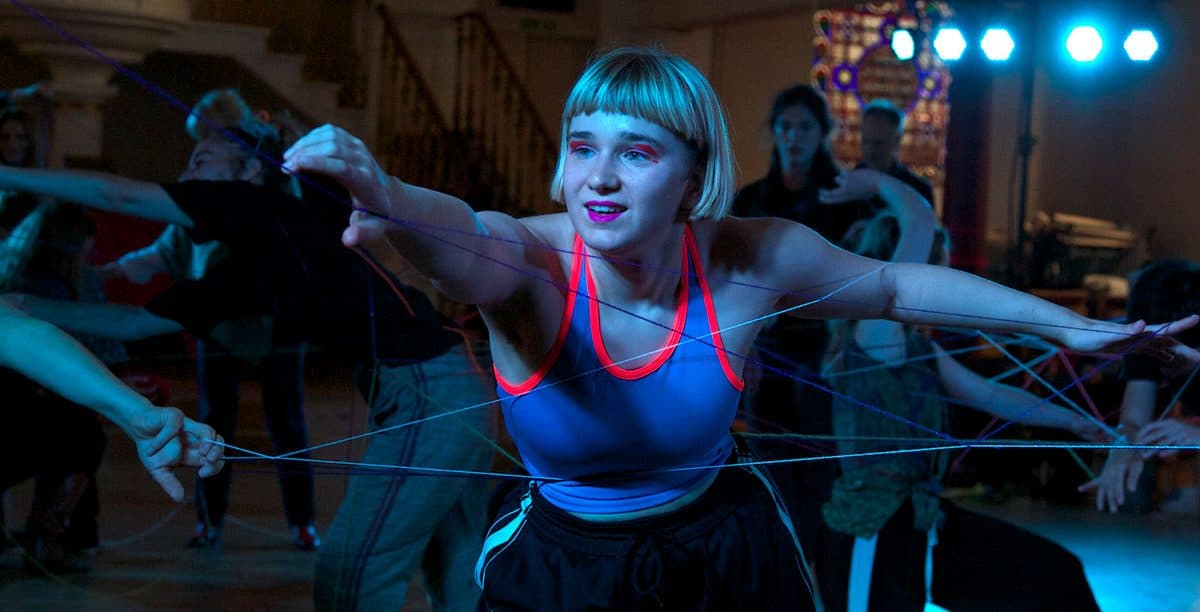 Dance North began in 2003 (as Bodysurf Scotland) and has rich history of performances, projects, workshops and artist residencies.
This section is a work in progress as we transfer over from our old site and embark on a project to bring our archives to life.
Have you been involved over the years? We would love to hear about your memories, see old photos and connect with you. Get in touch!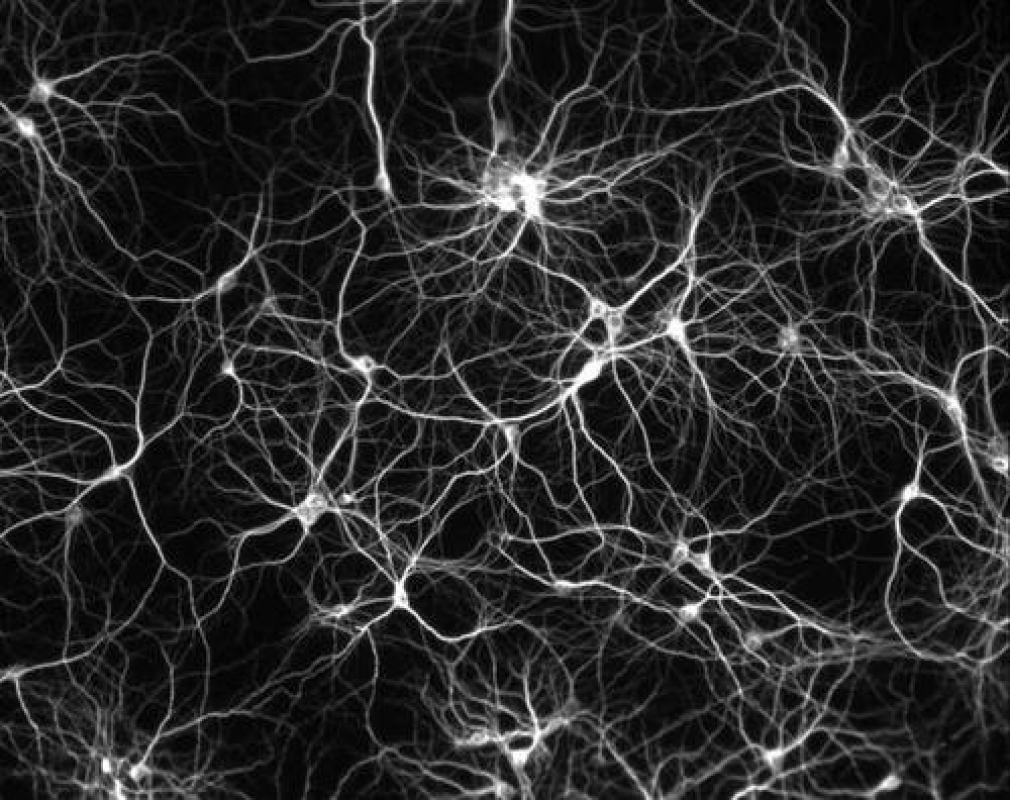 Initial funding from Northern Periphery and Arctic Programme (NPA) awarded for Mycelium networking project to develop and promote sustainable business models for SMEs, start-ups and micro-businesses in the dance sector.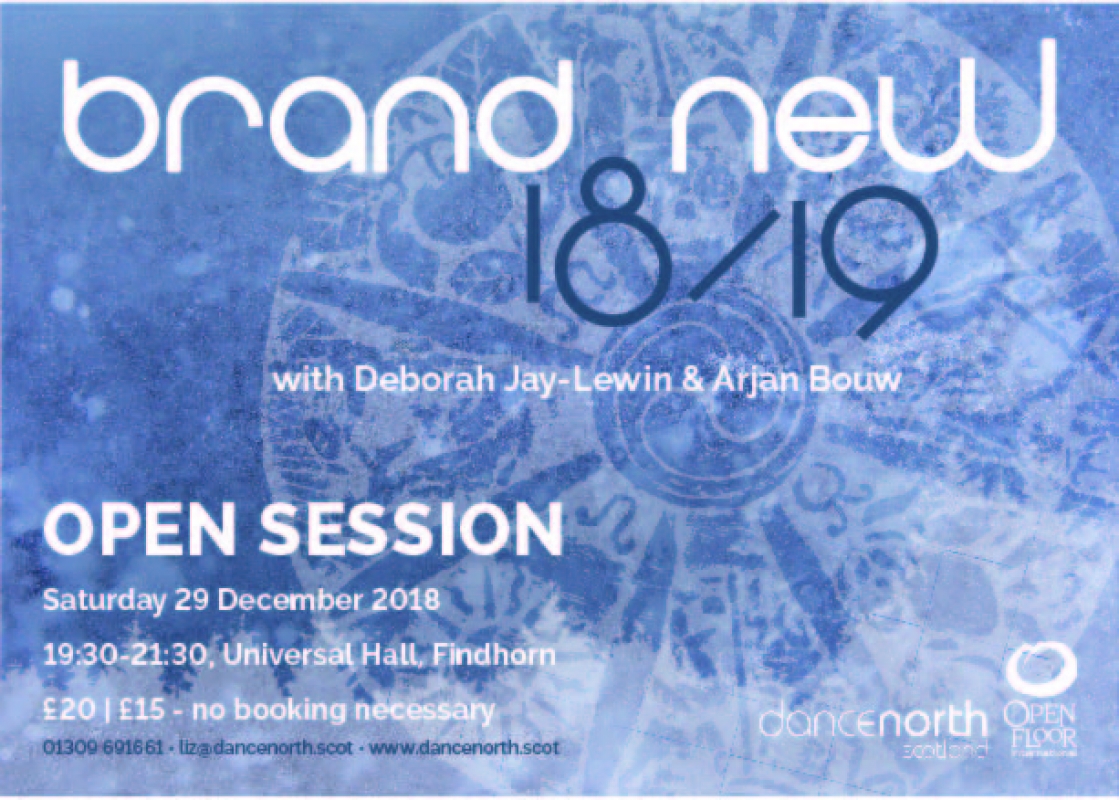 29 Dec 2018 - 3 Jan 2019, Universal Hall Findhorn. New Year dance gathering using Open Floor technique led by Deborah Jay-Lewin and Arjan Bouw.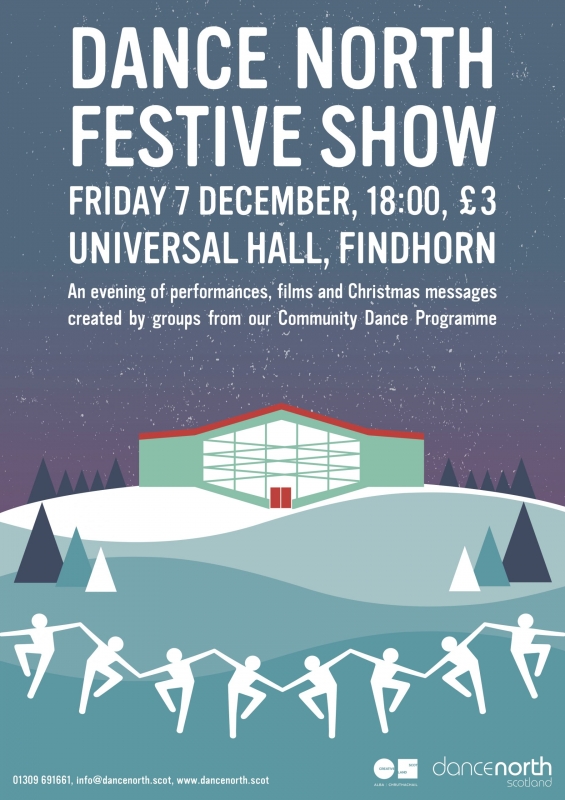 Friday 7 Dec2018, Universal Hall, Findhorn. A showcase of performances and films from our Participation Programme including Dance North Youth, Sing Exercise and Tea groups, Gordonstoun Junior Dance Company and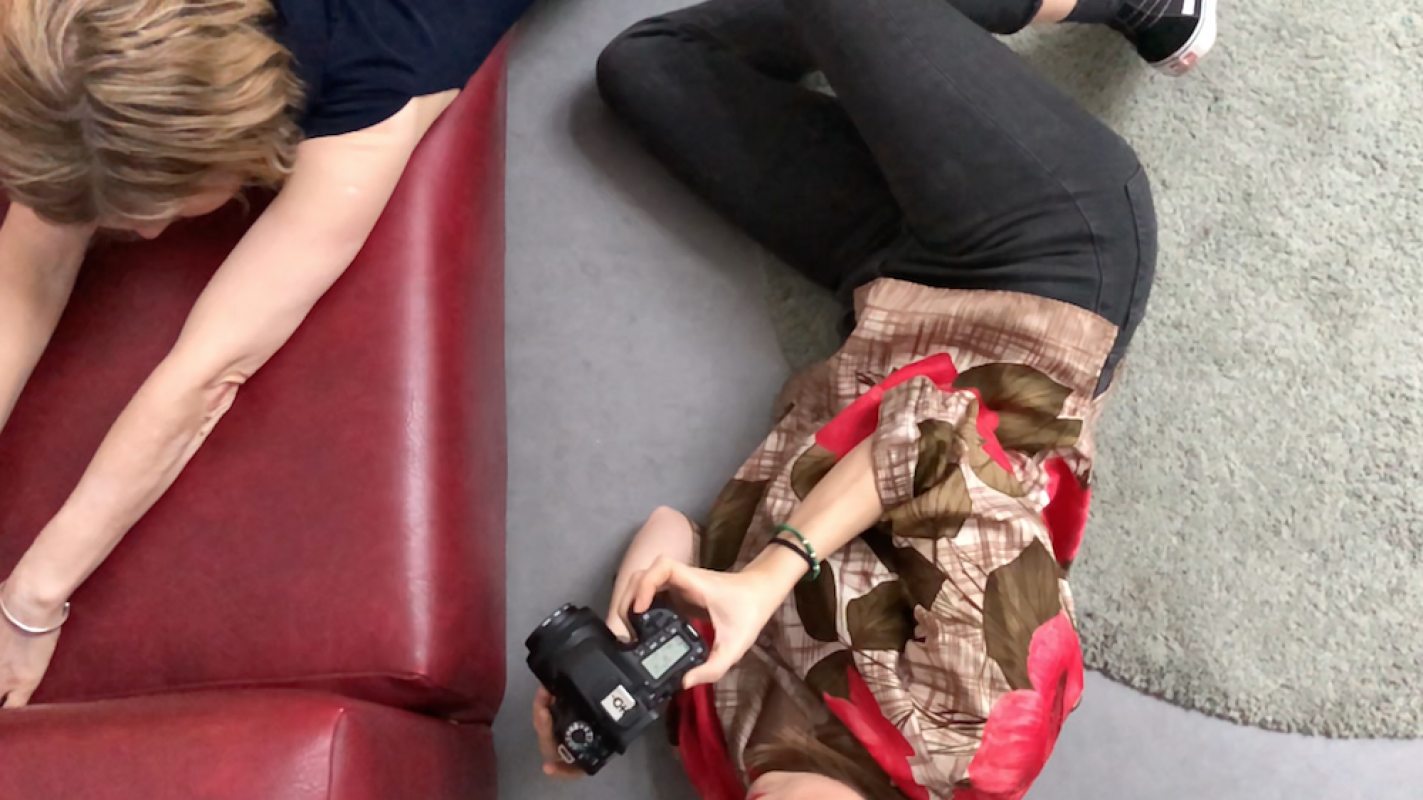 Demystifying Screendance – An Introduction to Screendance 10:00 – 17:00, Saturday 10 and 10:00 – 16:00 Sunday 11 November 2018 One Touch Theatre, Eden Court, Inverness £50 Booking here (Image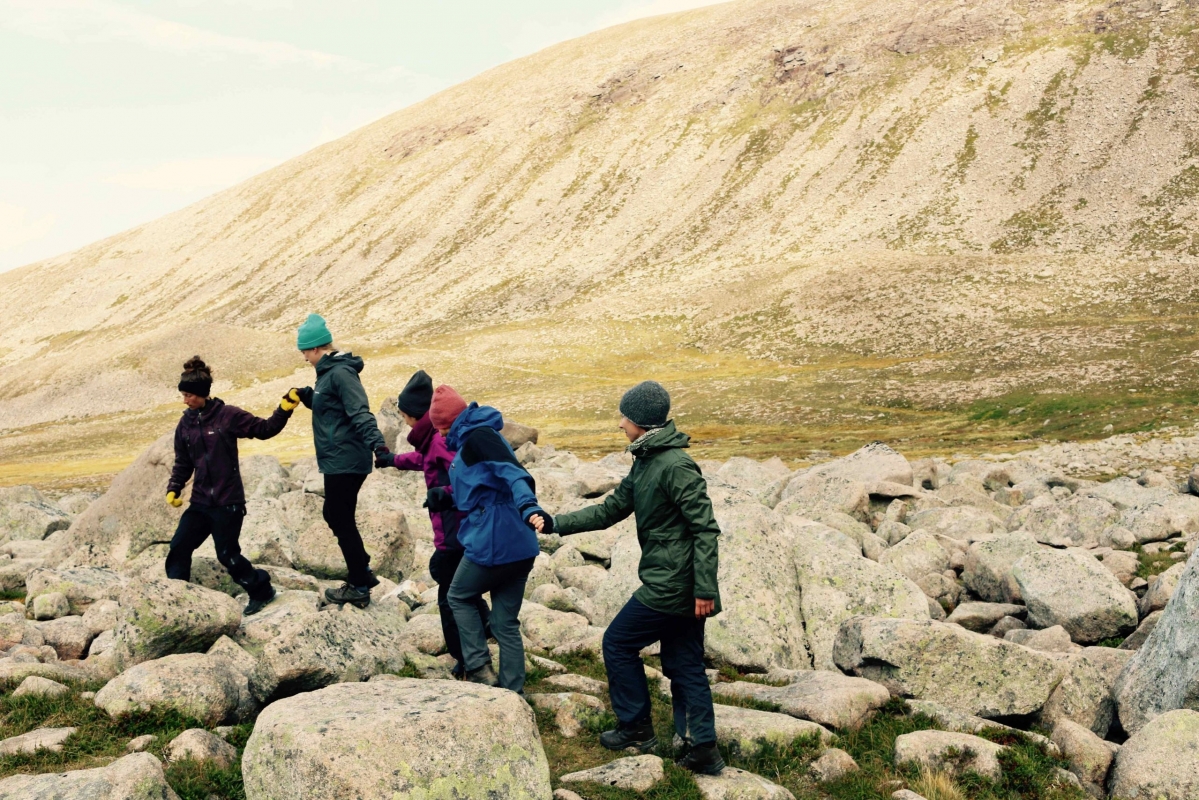 20 & 21 October 2018, Glenfeshie Hostel, Kincraig. Join Simone Kenyon to explore the practices, training and research she has developed over the past 5 years in creating her new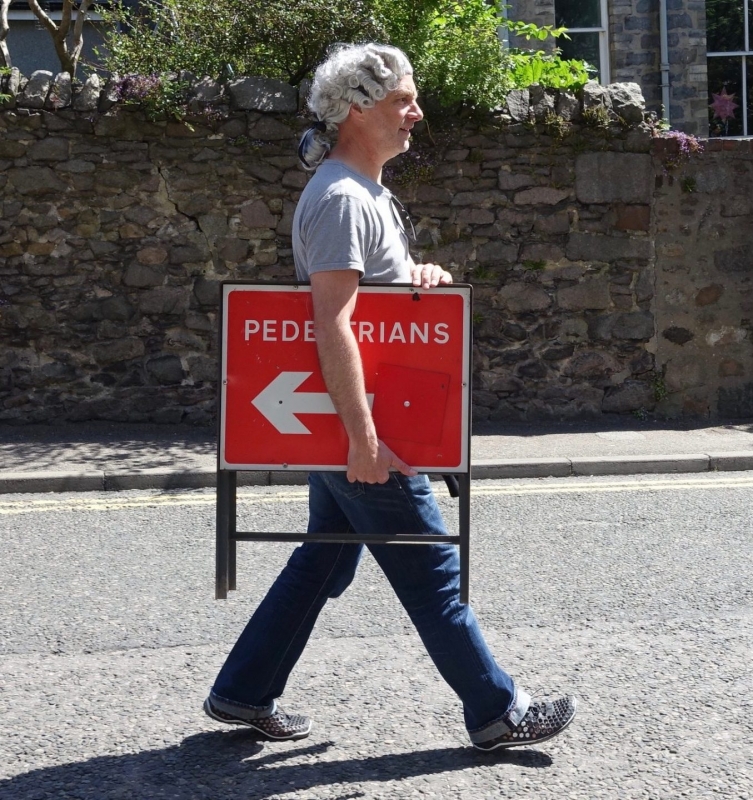 Friday 28-30 Sept 2018, Kinless Church. Extremely Pedestrian Chorales presents the prosaic and commonplace experience of the pedestrian as an act of beauty, meaning and gentle comedy.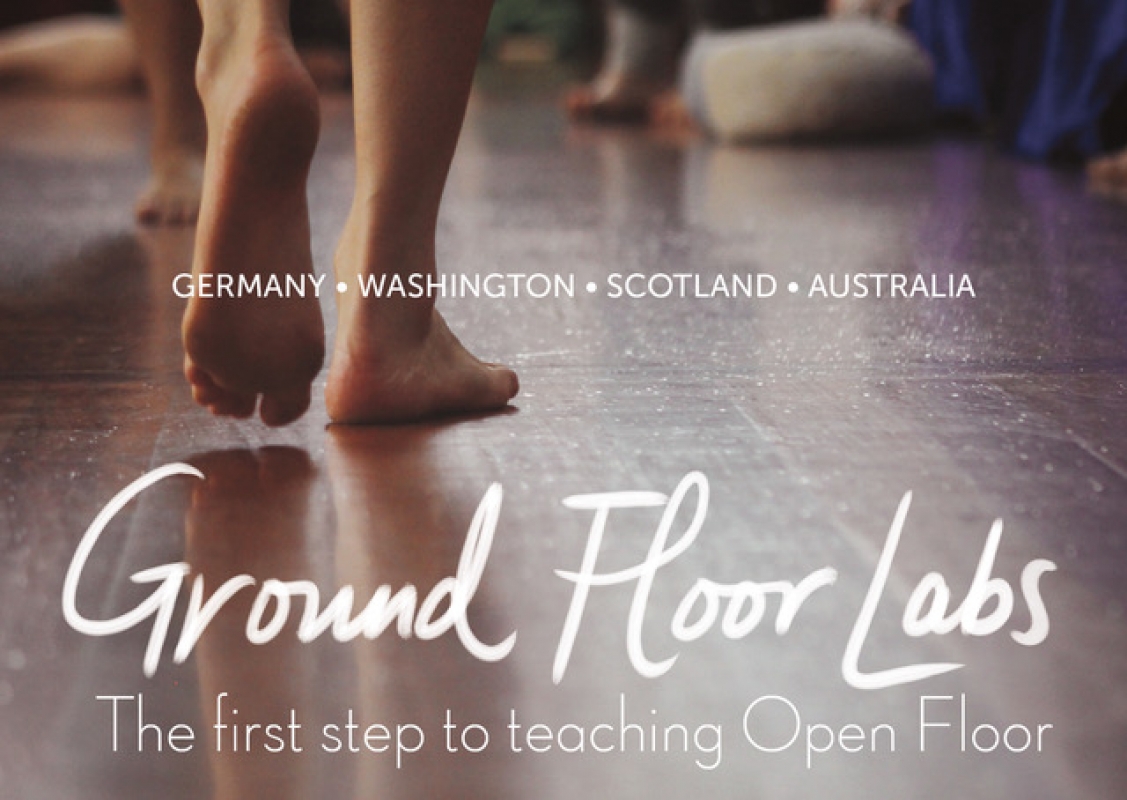 Ground Floor Lab 1:30pm, 12 – 17 September 2018 Universal Hall, Findhorn Lead by Deborah Jay-Lewin and Nele Vandezande £420 Click APPLY NOW to complete an application form The Lab includes: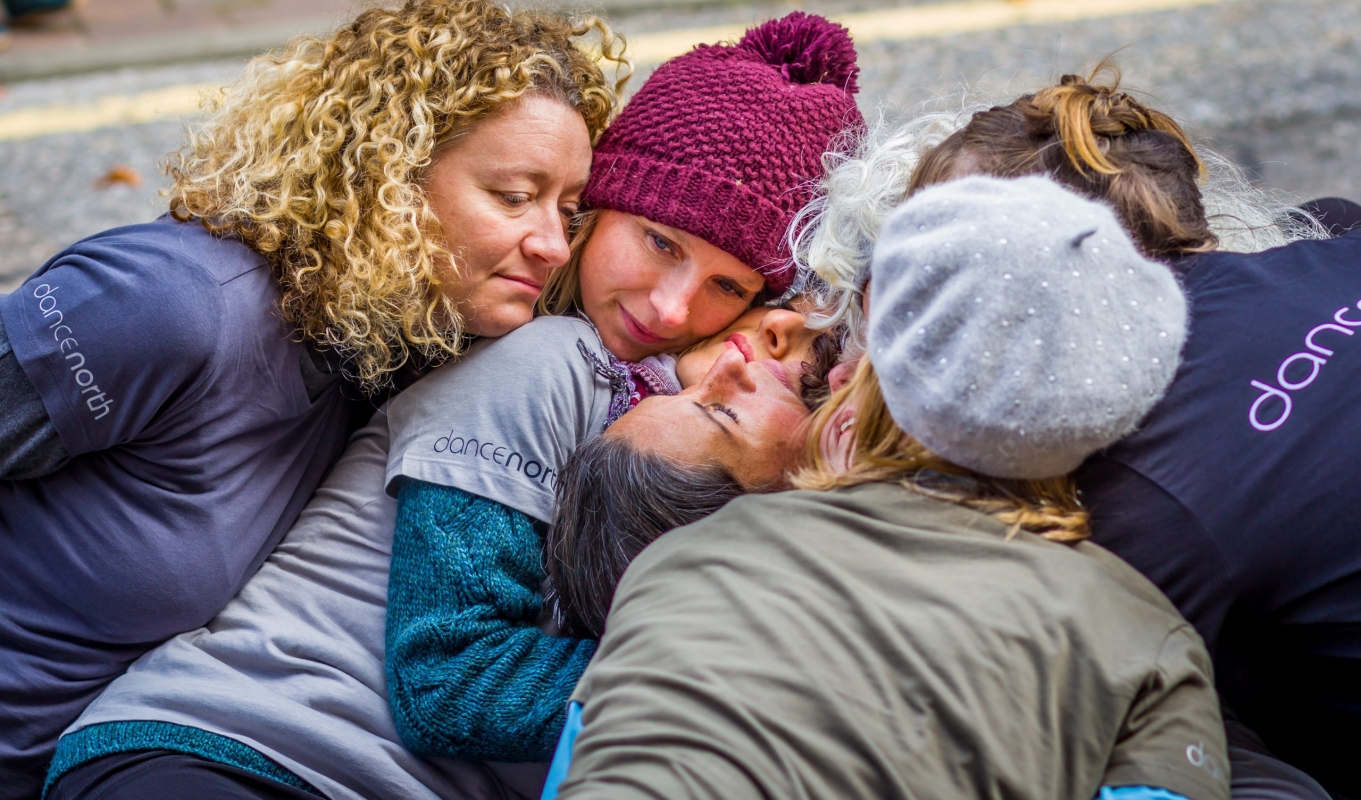 July to September 2018 - performed in Forres and Findhorn as part of the Findhorn Bay Festival. A movement installation by Lucy Suggate that invites community and professional dancers of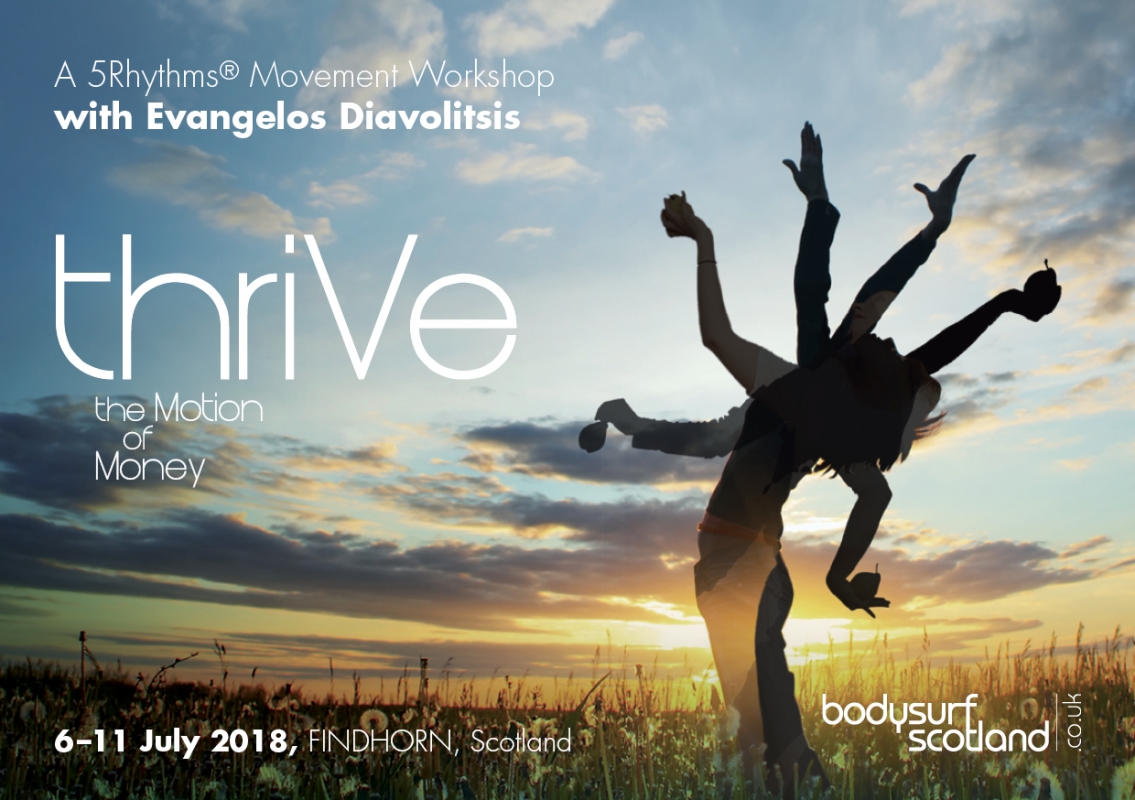 Thrive – the Motion of Money with Evangelos Diavolitsis Friday 6 July, 19:00 – Wednesday 11 July 2018, 13:30 Universal Hall, Findhorn £360 (£306 Early Bird Price) What is your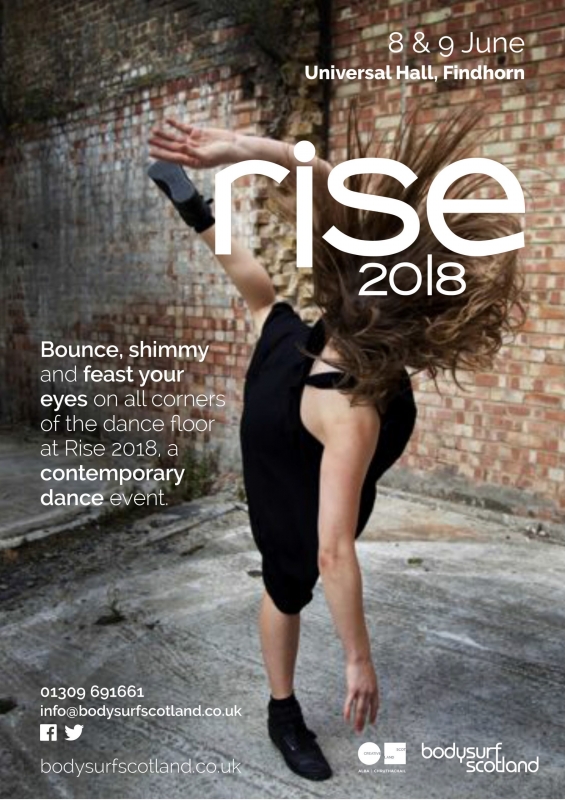 8-9 June 2018, Universal Hall, Findhorn. Bounce, shimmy and feast your eyes on all corners of the dance floor at Rise 2018, Moray's only contemporary dance festival. We celebrate our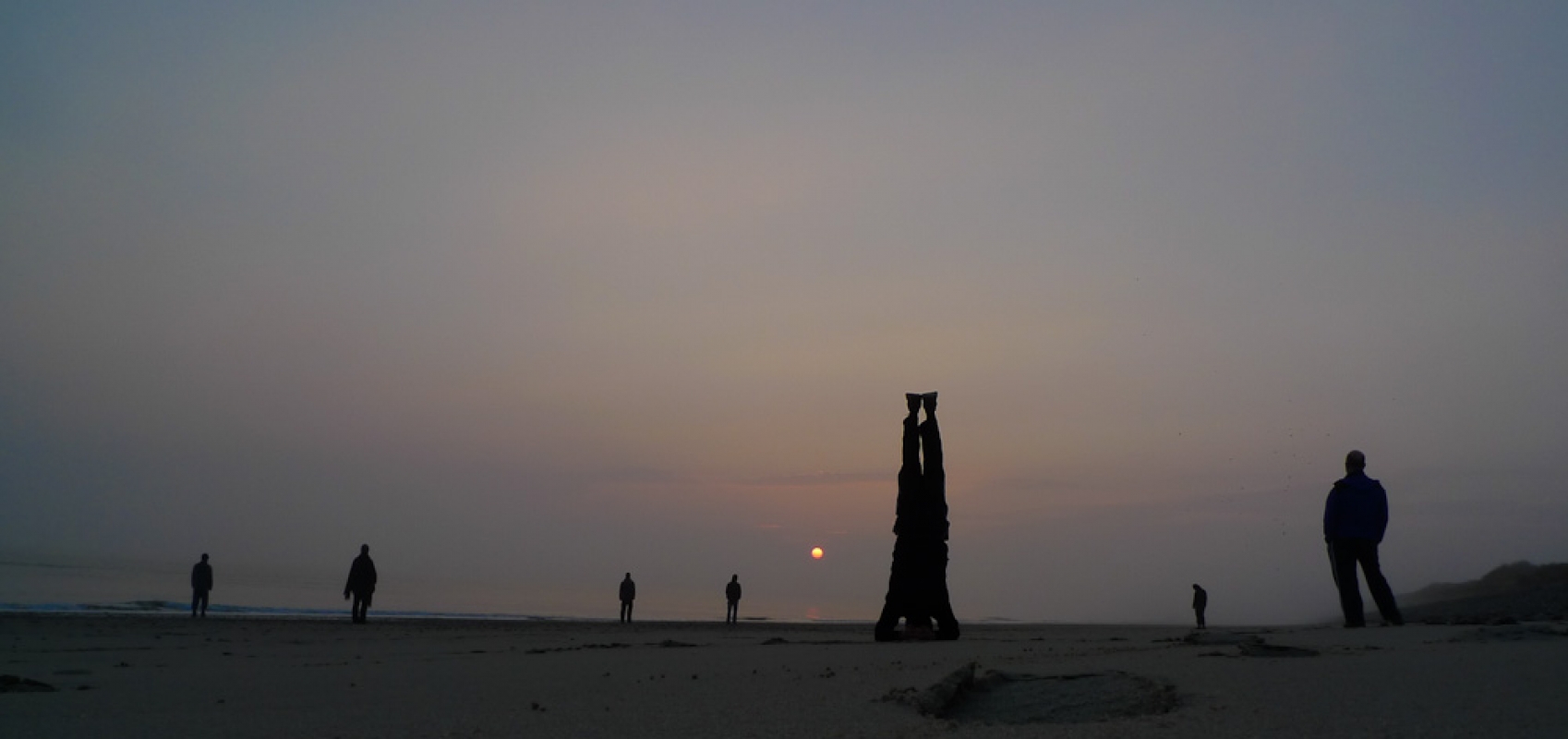 28 Dec 2017 to 2 Jan 2018. New Year dance gathering with Deborah Jay-Lewin and Arjan Bouw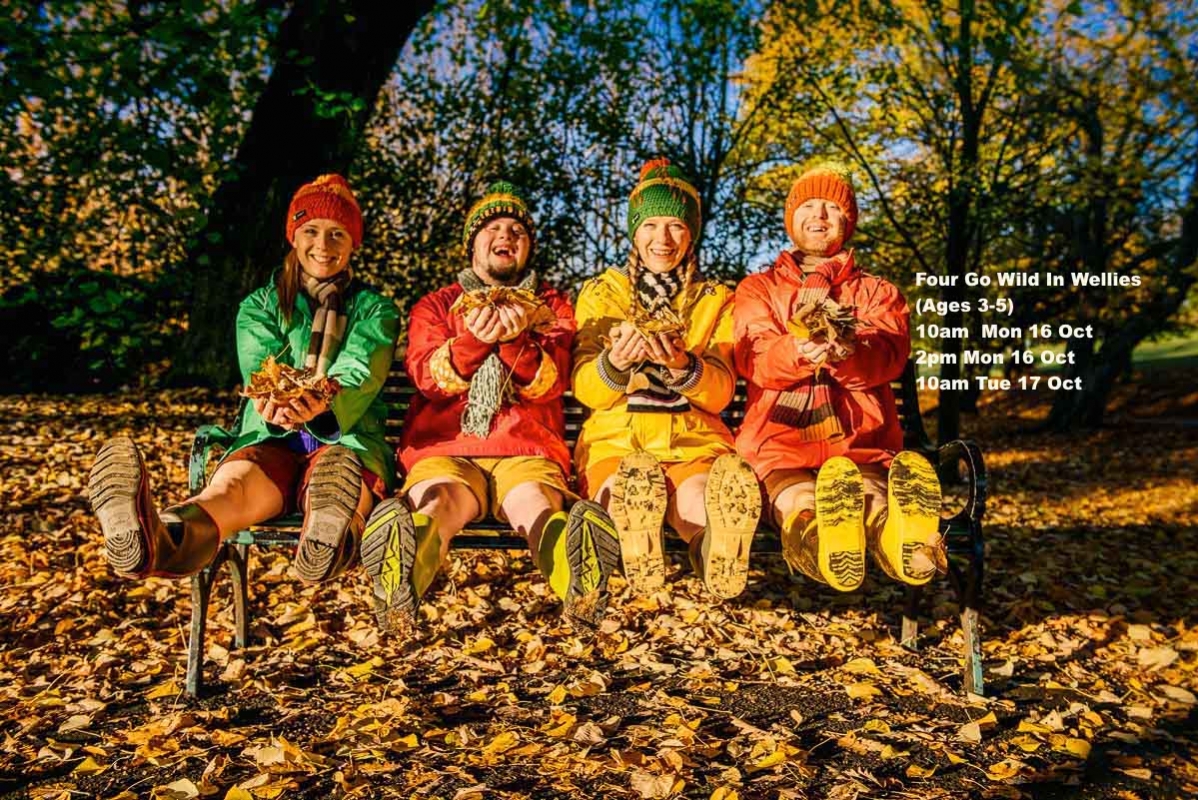 Four Go Wild in Wellies A whimsical adventure featuring bobble hats, scarves and tents that have a life of their own and, of course, lots of fun in wellies! Four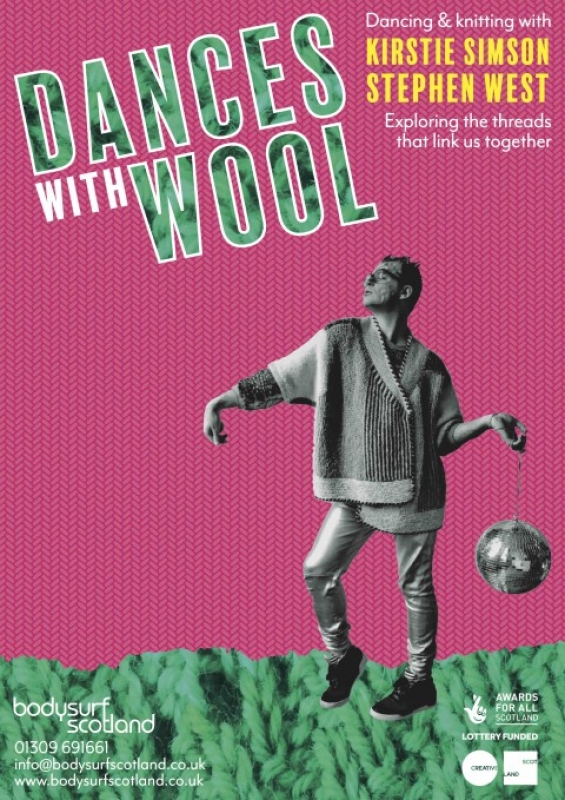 Pioneering dance improviser Kirstie Simson joins international knitwear designer Stephen West to deliver two weeks of knitting and dancing workshops that culminate in a multi-coloured, intergenerational, dance improvisation, yarn spinning, Moray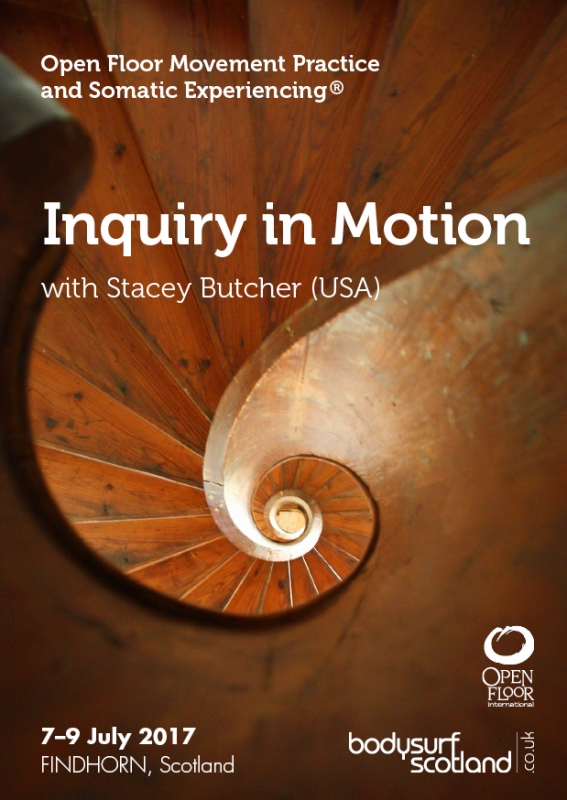 7-9 July 2017. Workshop with Stacey Butcher using Open Floor movement practice and Somatic Experiencing principles.
Humans Being with Cathy Ryan 17 – 20 November 2016 (7-10pm Thursday & 10.30am-5.30pm Friday, Saturday, Sunday) Humans Being is one of my favourite workshops combining two of my great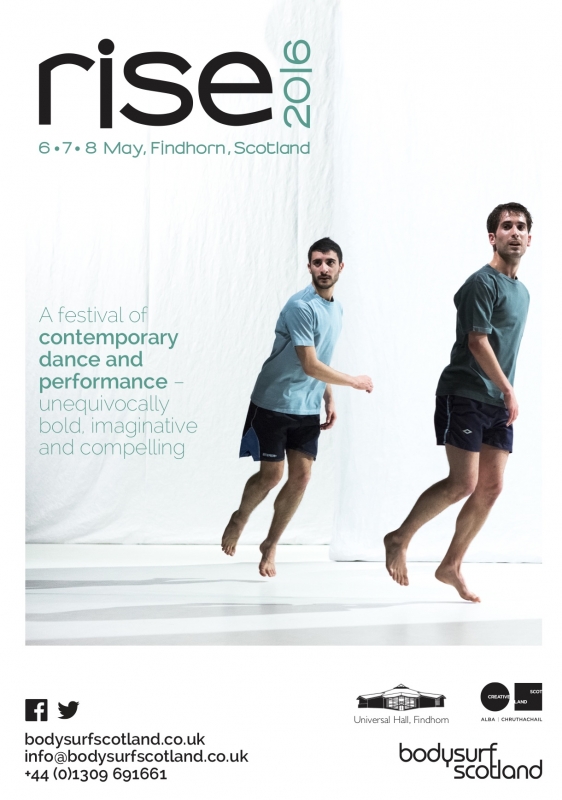 RISE 2016 Friday 6 – Sunday 8 May 2016, Universal Hall, Findhorn Bodysurf Scotland welcomes you to Rise 2016 – a three day festival of contemporary dance and performance. Featuring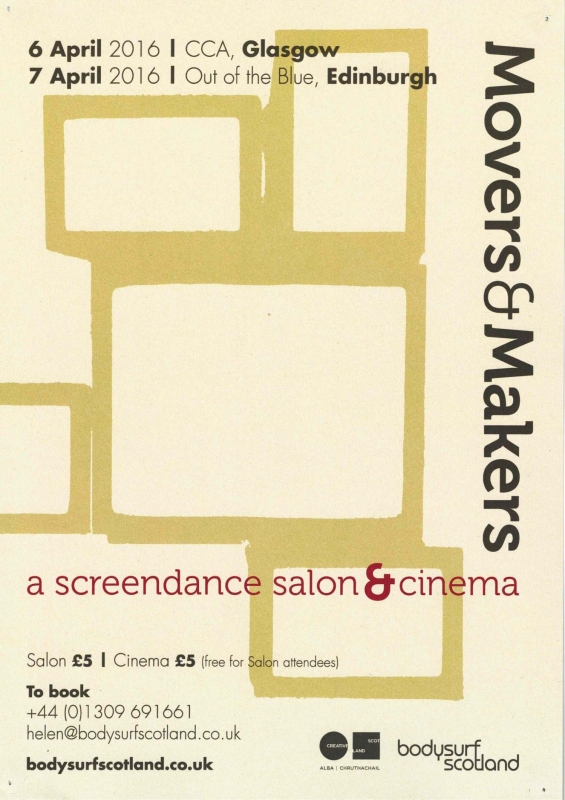 Movers & Makers: Screendance Salon & Cinema 6 April | CCA, Glasgow 7 April | Out of the Blue, Edinburgh Screendance Salon (6-7.30pm) £5.00 A workshop for professionals interested in creating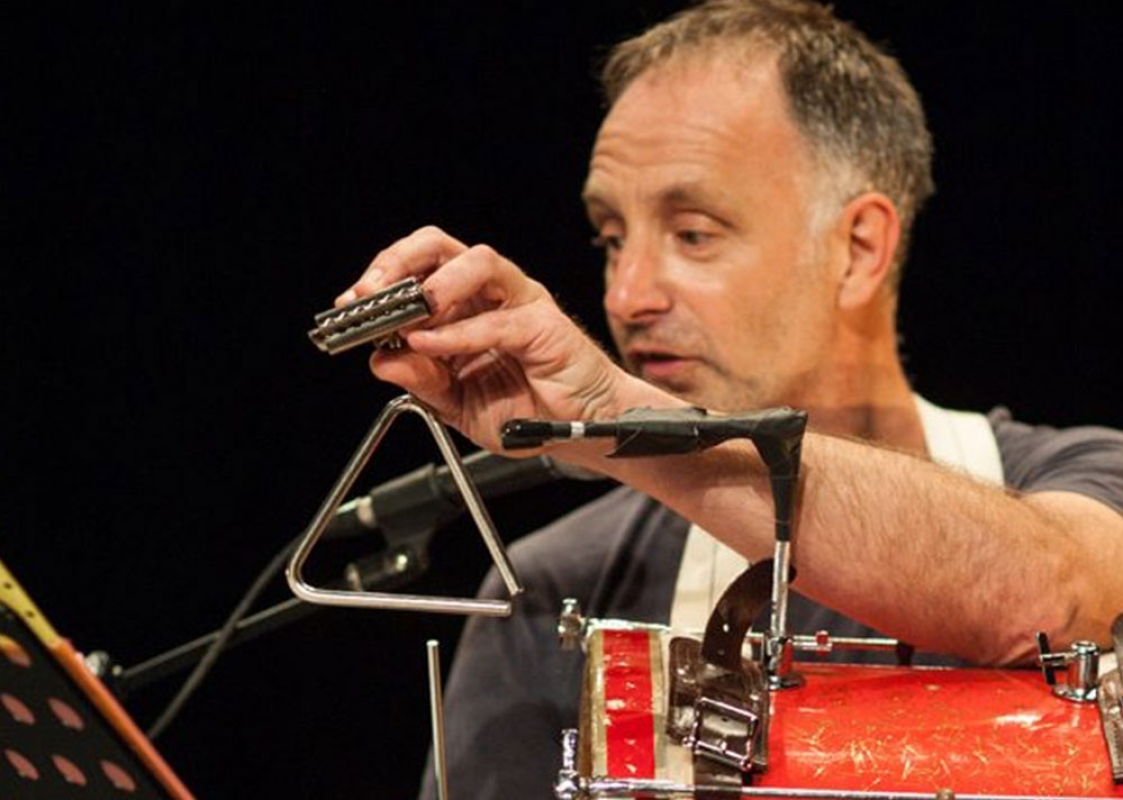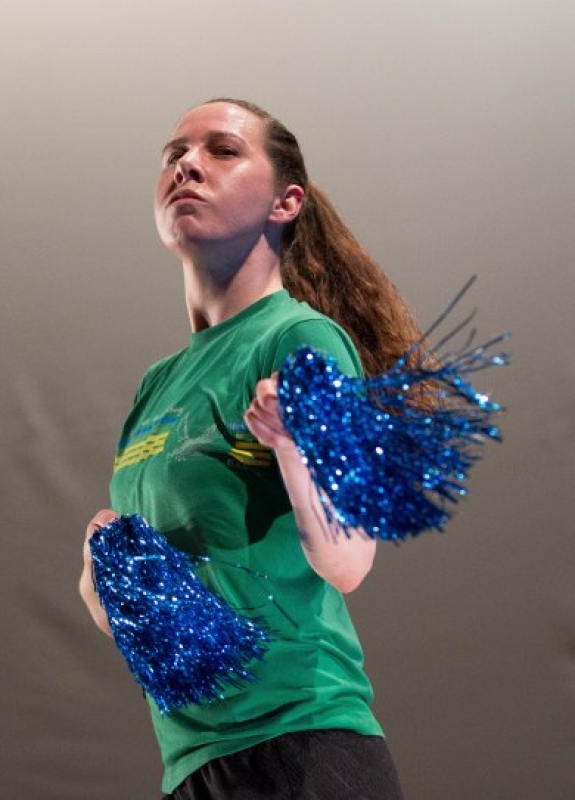 (de)Commissioning Opportunity Deadline: 12 January 2016 Citymoves Dance Agency, in partnership with Bodysurf Scotland and Plan B are offering a new commission opportunity: We're looking to (de)commission an existing (30-40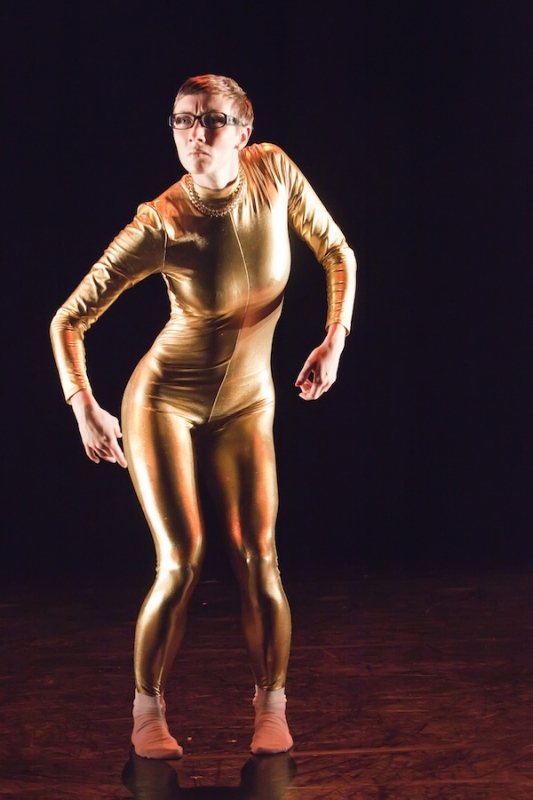 Bodysurf Scotland @ Culture Night Following on from our recent Uprise Dance Festival, we're gearing up to take part in Findhorn Bay Arts' Culture Night, as part of the Artistic Upstarts event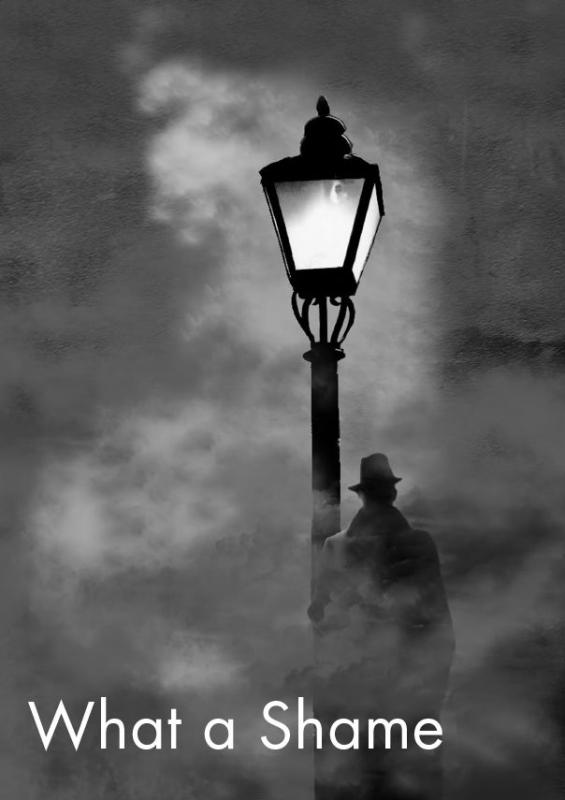 WORKSHOP: What A Shame with Cathy Ryan 18 – 20 September 2015 We are extraordinary creatures, full of emotions, thoughts, creativity, movement, love, longing and sticky bits of mess… places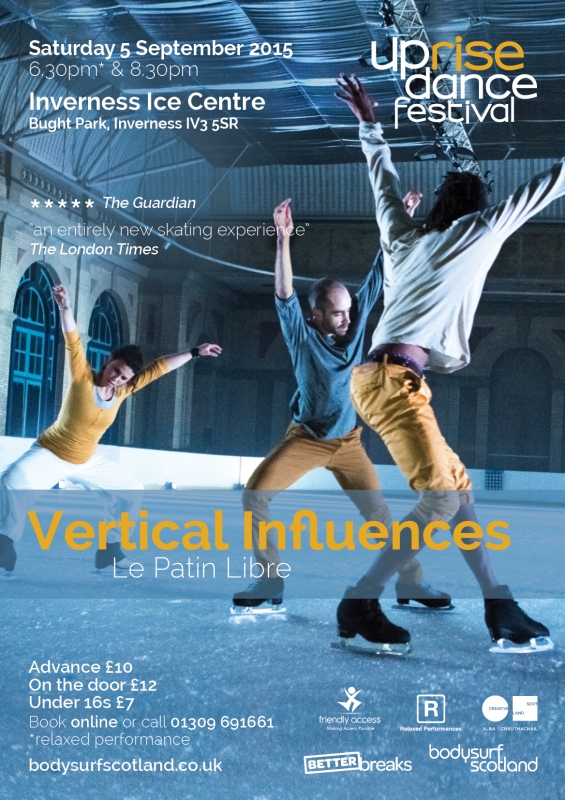 UPRISE DANCE FESTIVAL 4 & 5 September 2015 Inverness & Moray, Scotland Bodysurf Scotland presents Uprise Dance Festival in Moray and Inverness this September. Fresh from the Edinburgh Fringe, the world's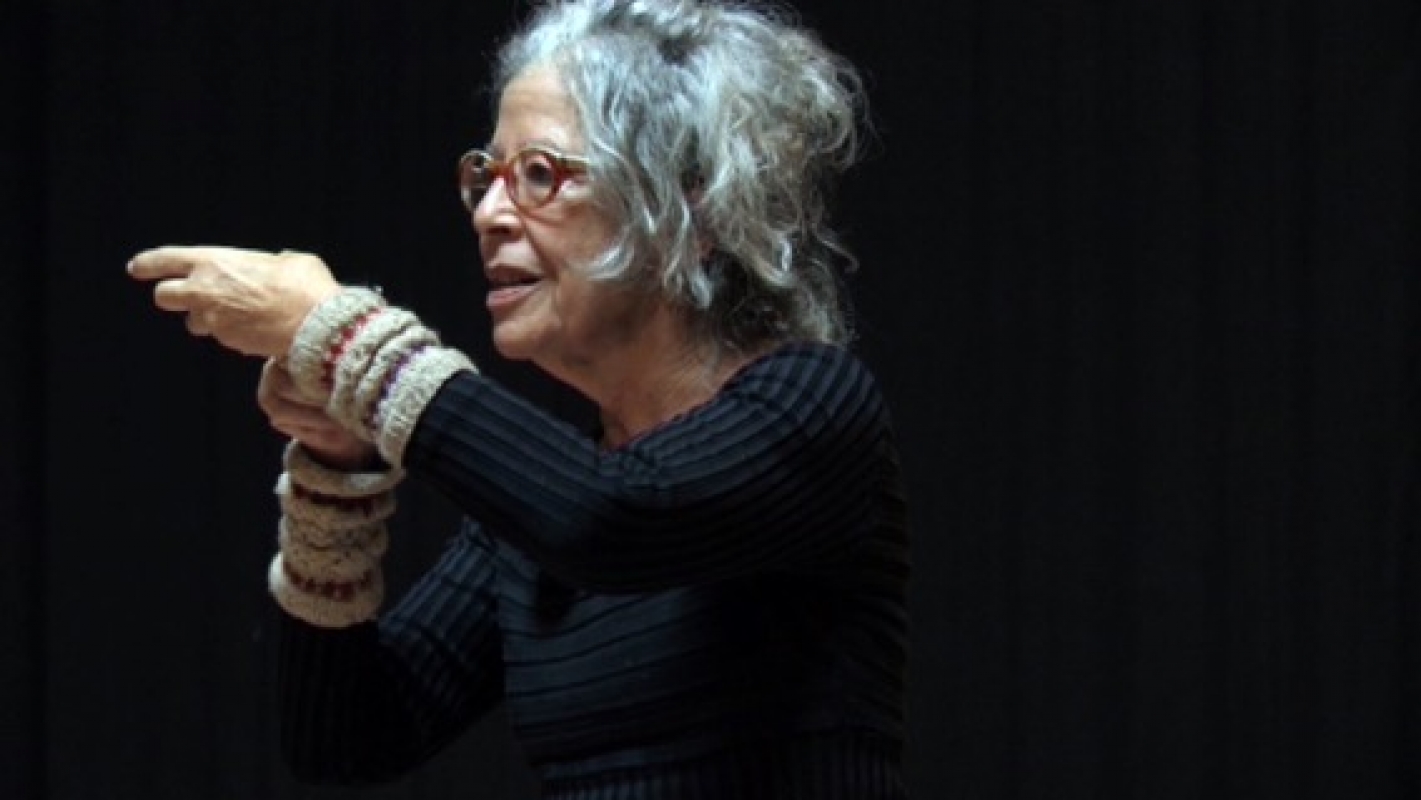 FILM SCREENING: Turn Your F*^king Head Wednesday 12 August 2015, 7pm Universal Hall, Findhorn In 2012, Independent Dance ran the final edition of Deborah Hay's Solo Performance Commissioning Project in
5RHYTHMS® WORKSHOP: Shape Shifter With Kate Shela, Friday 17 – Sunday 19 July 2015. "What is a human? The human is a space, an opening, where the universe celebrates its existence." Brian Swimme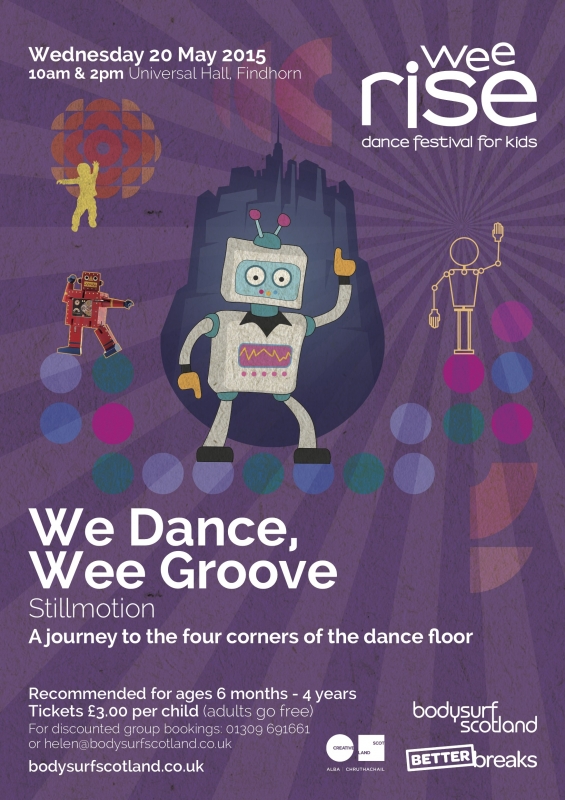 Wee Rise Dance Festival Wednesday 20 – Friday 22 May 2015 Bodysurf Scotland presents a dance festival for the wee ones (aged 0-5), featuring live performances and workshops in Moray and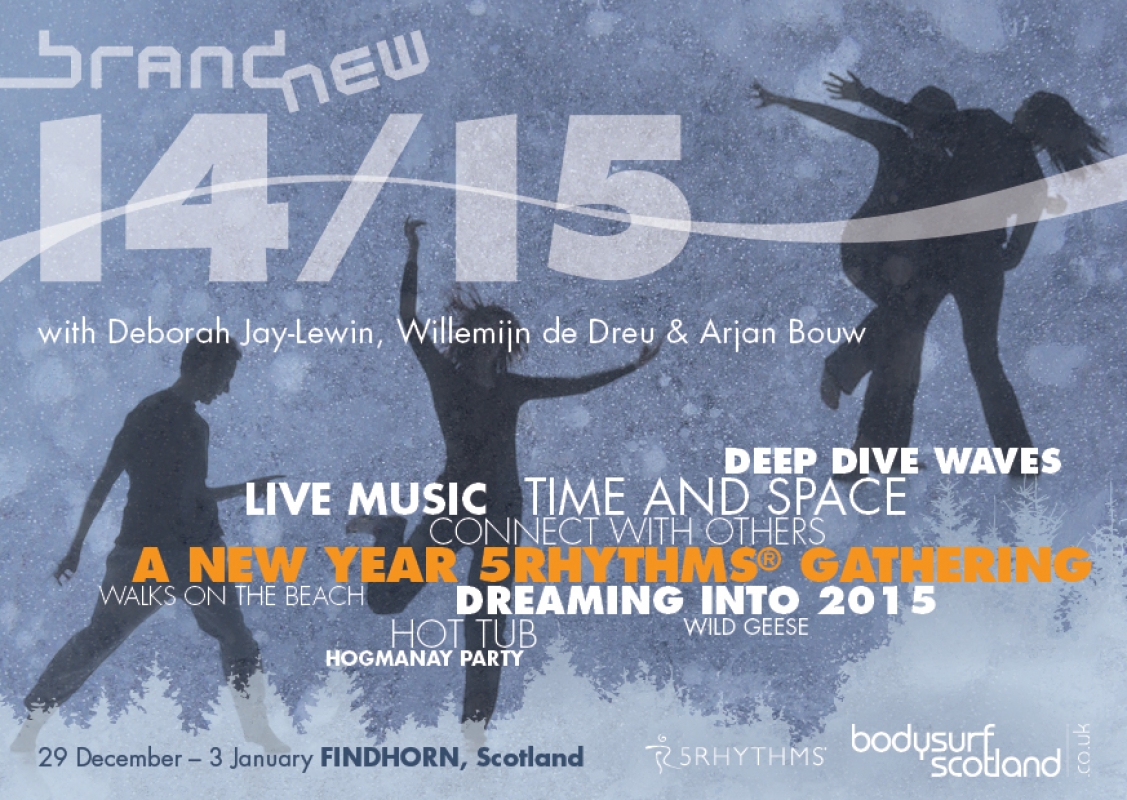 Brand New 14/15 2pm, 29 December 2014 – 1pm, 3 January 2015 A six day New Year 5rhythms® gathering with Deborah Jay-Lewin, Willemijn de Dreu and Arjan Bouw, Brand New features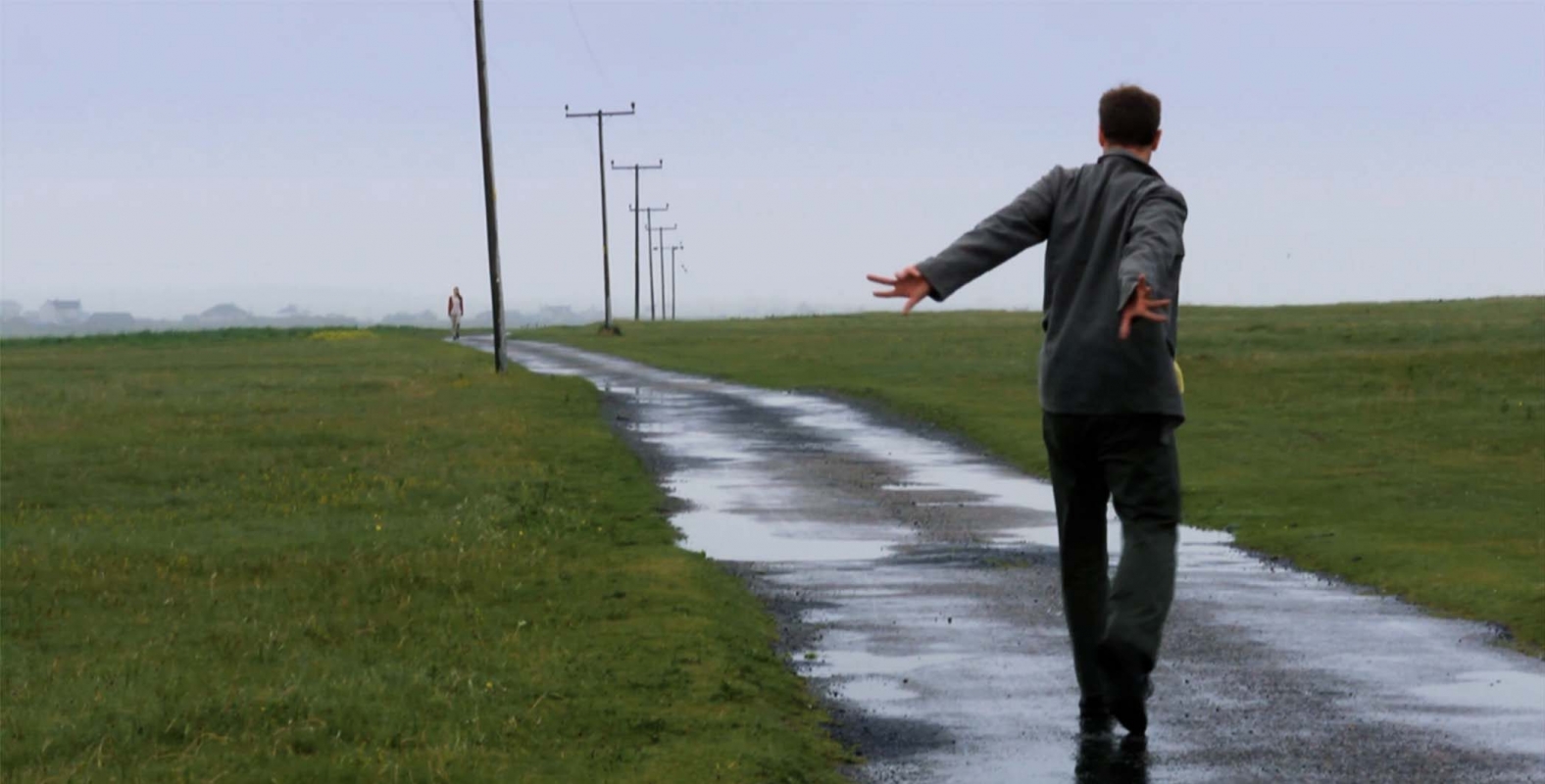 Thursday 25 September 2014, Universal Hall, Findhorn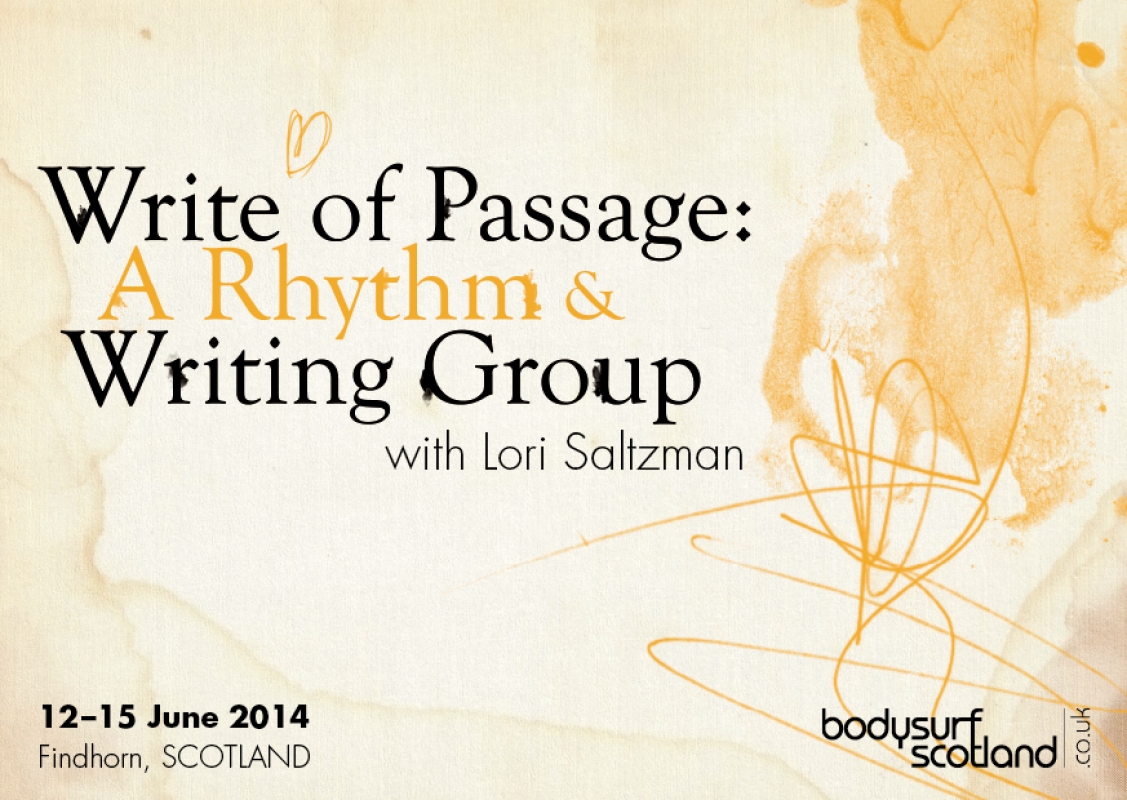 Write of Passage For 30 years, Lori Saltzman has treasured thousands of wordless meetings on the dance floor, getting to know each other solely through the shape of elbow dances,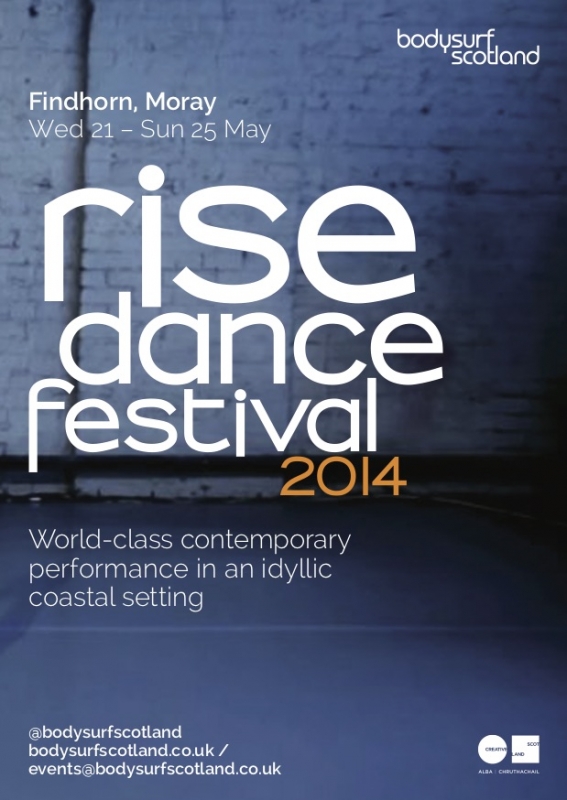 Wednesday 21 – Sunday 25 May 2014, Universal Hall, Findhorn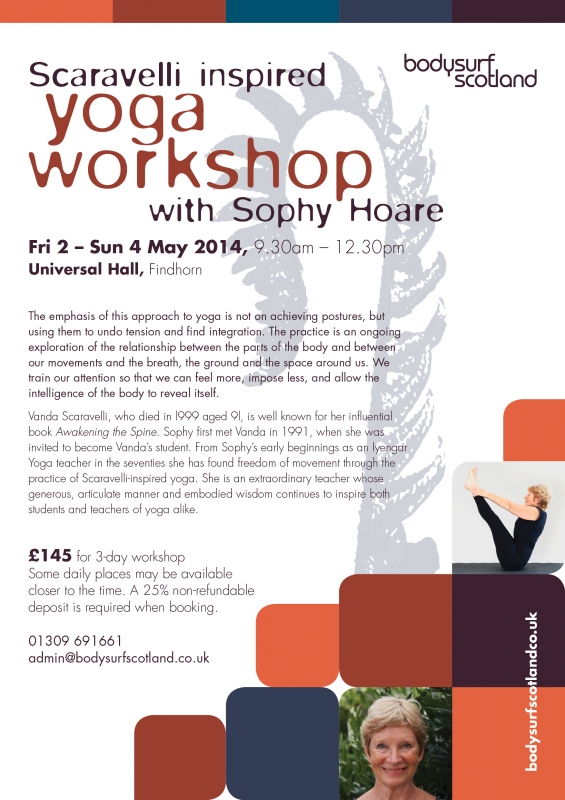 Scaravelli Inspired Yoga with Sophy Hoare The emphasis of this approach to yoga is not on achieving postures, but using them to undo tension and find integration. The practice is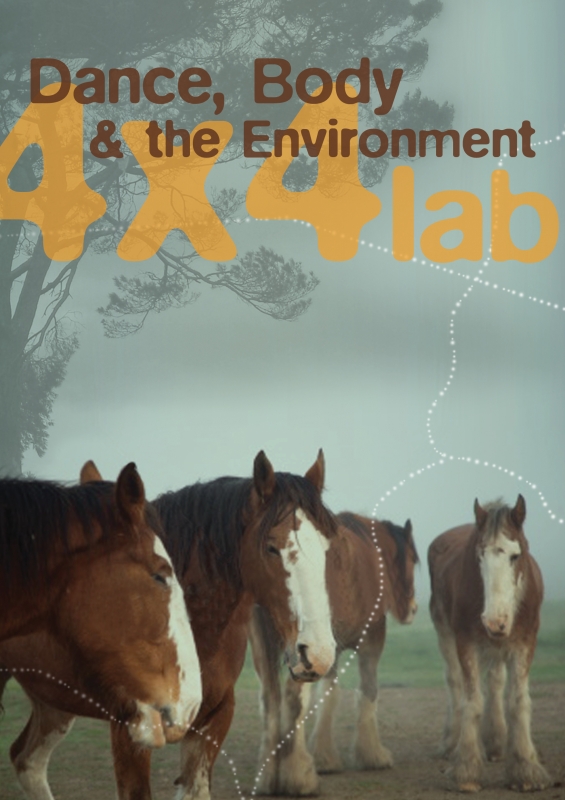 19-28 March 2014, Findhorn Ecovillage and the Isle of Eigg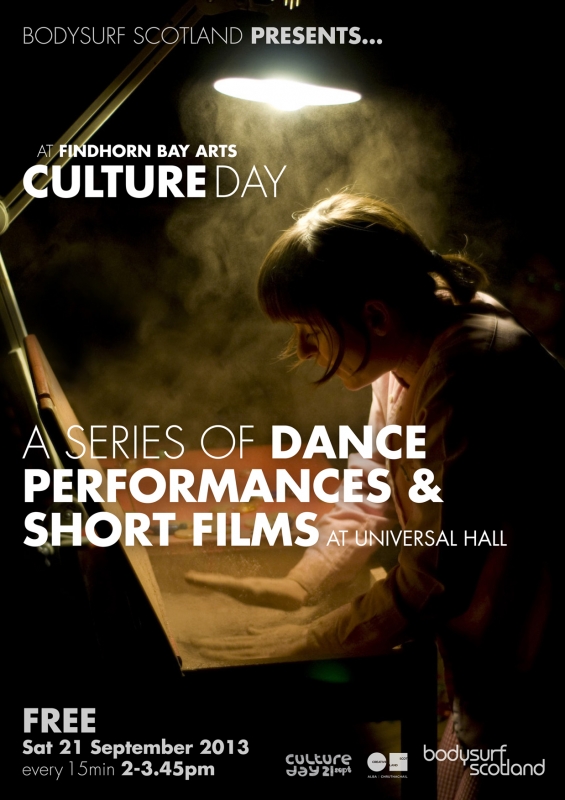 Bodysurf Scotland presents A Series of Dance Performances & Short Films at Findhorn Bay Arts Culture Day 2013. Universal Hall, Findhorn Free 2-3.45pm Sat 21 September 2013