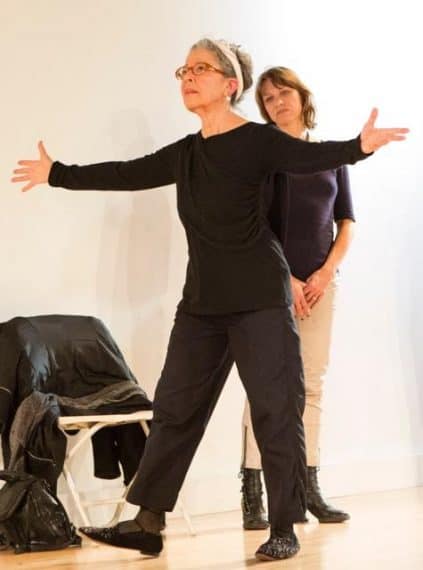 Workshopping Perilously Efficient Movement with Deborah Hay – postponed until a later date.
This workshop is a partnership between Dance North Scotland and Independent Dance, and will take place at Findhorn Foundation Community and Eco-village, Moray.
Is all art perilously efficient? Might this be the very nature of dance but we have not yet attributed this language to it? What I mean by perilously efficient is that dance, for me, is a form of survival. And therefore, to test my ability, my capacity to survive as a choreographer and performer, I choose to reduce stimulation that would otherwise influence the choreography, the practice, and the performance of my work. I am not ignorant of the danger in being ordinary nor the lack of quality in being efficient. A pre-determined sequence of movements will framework this collective research.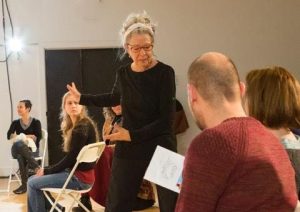 Expressions of interest opened on 06 March 2020. Please send a short biography and a couple of lines stating your reasons for wanting to take this workshop to info@independentdance.co.uk    Closing date for expressions of interest: TBC depending on the new date.
Selections will be based on first come/first served basis, but please note that our criteria is based on a minimum of 3 years professional experience in dance or choreography.
A limited number of spaces will be allocated to dancers permanently resident in Scotland.
For any other practical info about Findhorn and the site: www.dancenorth.scot
Workshop fee: £250 (The price includes the workshop and lunch each day.)
About Deborah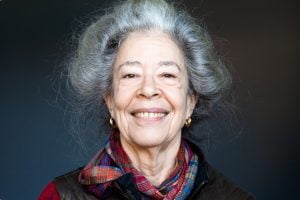 Choreographer/performer Deborah Hay began her career in the early 1960's with the Judson Dance Theatre. In her five decades at the vanguard of choreographic experimentation, she has helped re-define the field of dance with her revolutionary work and influential publications, in particular Lamb at the Altar, Duke University Press, and My Body, the Buddhist, Wesleyan University Press, and most recently a 2019 expanded edition of Using the Sky, Wesleyan University Press.
Since the 1960's Hay has researched new approaches to choreography, pairing unique forms of creative scoring with her distinct modes of practice and adaptation.
Recent recognition of her work include an Honorary Doctorate from the Theater Academy in Helsinki 2009. In 2012 she received an inaugural Doris Duke Artists Award. In May 2015 the Minister of Culture and Communication awarded Hay the title of Chevalier De L'ordre des arts et des Lettres. In August 2019, Berlin's Tanz Im August presented a month long RE-Perspective of her work.
The Cullberg Company will premiere Hay's latest work Horse in Gothenburg, Sweden, August 21, 2020.