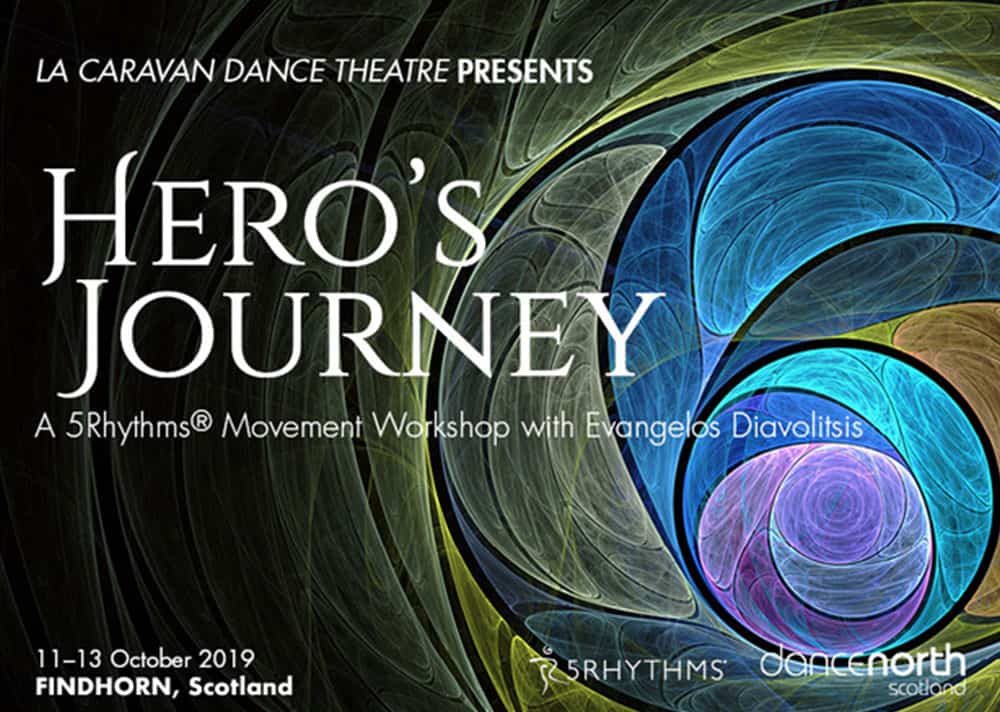 Hero's Journey with Evangelos Diavolitsis
Discover your hero's dance. Dive into the world of your own story and imagination. Dance through four sacred doors, meet your demons and find your instrument of power. Embody your inner hero in a safe environment, put your body in motion and emerge renewed to the miracle that is you.
"Be the Hero of your own story." – Evangelos
This life-transforming practice is suitable for all levels of physical fitness over the age of 14. It supports whatever practice you are exploring now, or offers an excellent start to self-exploration. No previous experience is necessary.
Times: Friday 11th 19.00-21.30, Saturday 12th 11.00-18.00, Sunday 13th 12.00-18.00
FRIDAY NIGHT OPEN SESSION – attend just the Friday evening session for £20 (£15 concession)
About Evangelos
EVANGELOS is an accredited 5Rhythms® facilitator and meditation teacher who trained directly with Gabrielle Roth. He creates an atmosphere that is adventurous and safe, weaving a delicate chemistry of humour and intensity. He has taught across the Americas, Asia and Europe. Read more at www.meditationmoves.ca