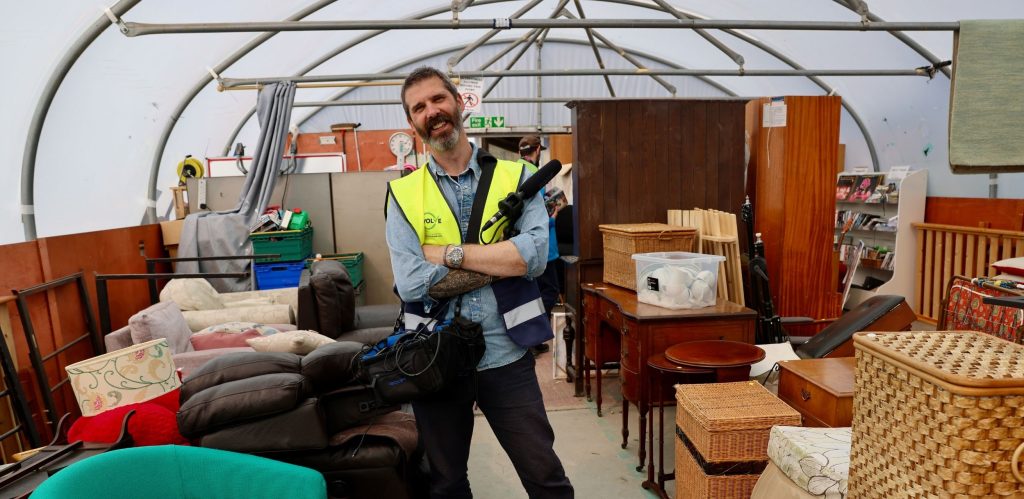 Recycled S:ounds
Dave Martin with Nathan Mills
Arts in Moray (AIM) Artist in Residence
Supported by Wildbird
A live audio performance on headphones at Wastebusters in Forres.  Featuring sounds and recorded conversations all from Wastebusters which will be sampled and mixed to create a unique sound experience.
Dave Martin spent part of his AIM residency working closely with staff and visitors at Wastebusters in Forres.
'At Wastebusters I have been working closely with the team and with customers and visitors, recording conversations, ambient sounds and the sounds of lots of objects that I find in Wastebusters.
'Wastebusters is a Charity who, through their work, save tons of waste going into landfill.  These items are sold cheaply which then generates employment and gives people plenty of bargains.
'I'm enjoying my time there and collecting lots of sounds and chats which will be used to create soundpieces and for a live performance that will happen at Wastebusters in October.'