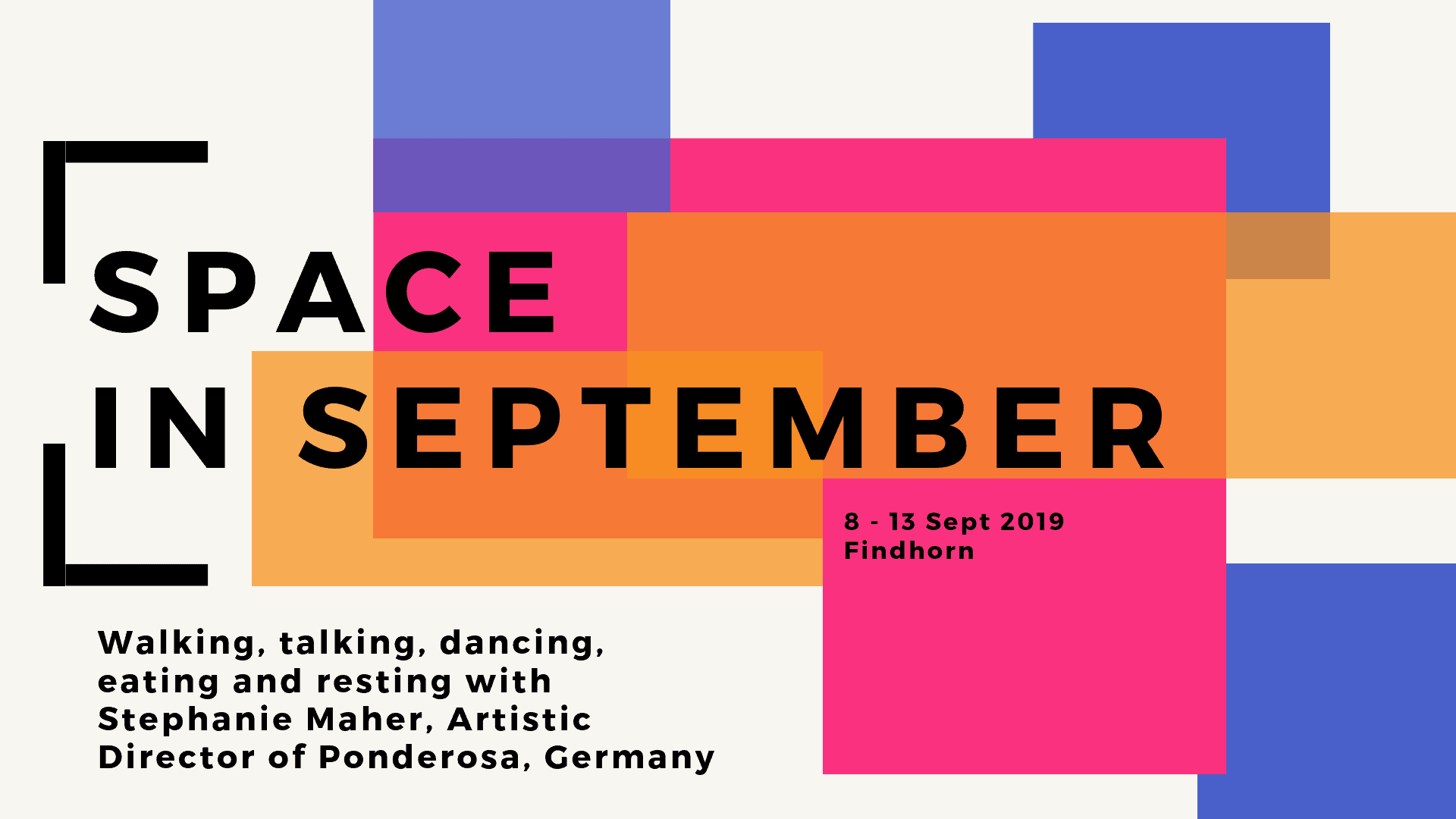 Space in September
Dance North are making an open invitation to our peers, colleagues and the artistic folks of near and far to come and connect with Stephanie and each other. Let's all slow down, turn off the pressure, take a breath and just see what happens.
Ponderosa is an art centre, a community, and a place to gather and exchange. It is located in the German countryside, in the village of Stolzenhagen, around an hour on the train from Berlin, close to the border with Poland. www.ponderosa-dance.de
We are asking for a 'suggested contribution' for each event to help cover the events.  For total transparency and if people are interested, the total costs to make this residency happen will be published.
The Hive will act as a hub, rendezvous point and social space. Throughout the week we will co-create great big drawing showing the happenings, reflections, inspirations and thoughts of anyone and everyone who takes parts, observes or just feels like putting down a mark as they pass by!
Sunday 8 September
Dance/Improvisation session, 3.30-5.30pm, Universal Hall Auditorium. For dancers with some experience. Suggested contribution £5
Social / A peek into Ponderosa, 6-8pm – 9 images to tell the story, with food and drink at The Hive. Insight, inspiration, the low-down and maybe even some gossip! Suggested contribution £5
Monday 9 and Wednesday 11
Time for Stephanie to do her own thing or for spontaneous things to happen with other people
Tuesday 10 (1-5pm) and Thursday 12 (10am-1pm)
Time to connect – we suggest at least an hour. Let us guide you to one or two ways to do that:
Wander / ponder – go for a walk, follow your nose or take a planned route, talk, notice things, see where you end up both physically and intellectually. Suggested contribution £3
Take a breath – find somewhere to cosy up (we have a great squashy sofa at The Hive), slow down, take your foot off the gas and let your conversation be a respite from everyday pressures. Suggested contribution £3
Friday 13
Eat / Open kitchen at The Hive, cooking at 4pm, eating at 6pm – Make the evening meal, talk and eat together… knead the dough, stir the pot, set the table and simmer down for a great conversation. Suggested contribution £ TBC. Let us know if you want to come so we have an idea of numbers to cater for.
Social / Optional film screening of  'Down to Earth', 7.30pm in the Universal Hall. Price: £5 on the door
Start times and locations will be evolving, let us know if you'd like to come to help with planning and so we can get you to the right place/people. Contact info@dancenorth.scot call 01309 691 661 or drop into the Findhorn Hive, 567 West Whins, The Park, Findhorn IV36 3SH
Photo by Jens Wazel | https://www.jenswazelphotography.com