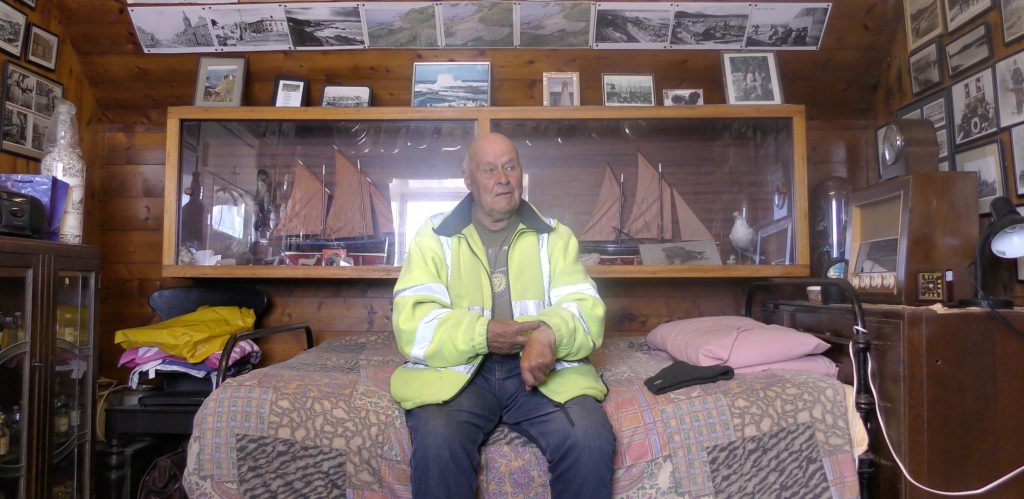 STEVIE – OUTSIDER ARTIST
Mike Inglis
Arts in Moray (AIM) Artist in Residence
Supported by Wildbird
Short film with and about Stephen Finlay maker of Cullen Pet Cemetery an outsider art environment of international interest about which little is known outside of the local community.
Cullen Pet Cemetery is a place of raw beauty, a very spiritual and peaceful place, a fine addition to this coastline and often overlooked county. Like many outsider art environments its known locally as a touching and interesting place, however as an Outsider Art Environment it has international significance.
Wanting to know more about the maker Stephen Findlay, I arranged through facebook and local pals to meet him, asking if he would be interested in recording a short interview. So began the most personal and deepest engagement of my AIM residency. Slowly I have gotten to know Stevie, a shy, gentle and kind man. Unexpected I have made a very good pal. A short interview turned into a much longer (ongoing) piece constantly filming with Stevie each time I visit Cullen. This film hopefully gives you an insight into the character of this man who in so many ways exemplifies the character of the people of Scotland's North Eastern coast.