Love Dance Scotland
Artist Bursary Recipients Announced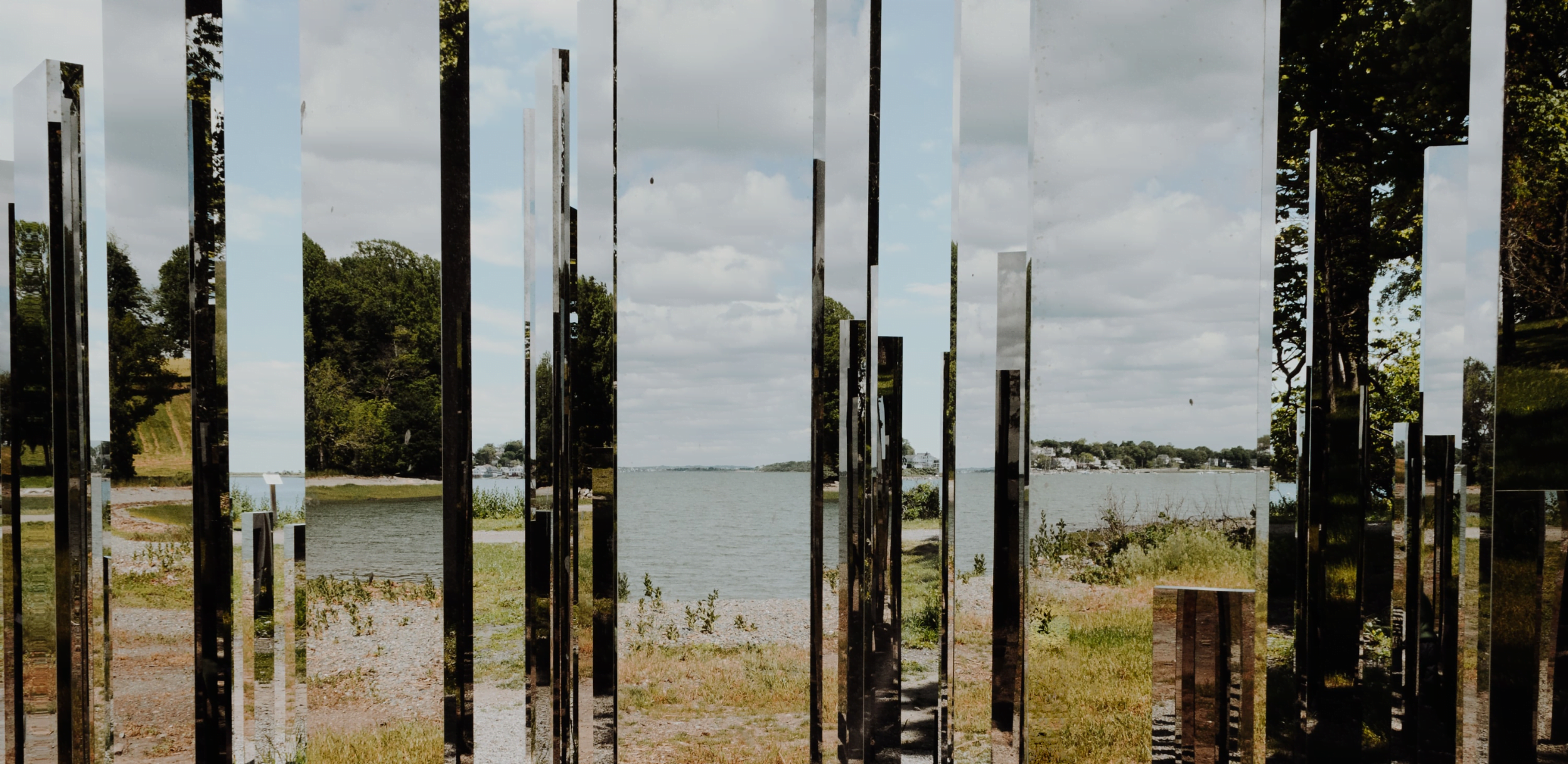 Citymoves Dance Agency, Dance Base Scotland, Dance North, Dundee Rep & Scottish Dance Theatre, Tramway Glasgow and The Work Room are pleased to announce the three artists selected for the Love Dance Scotland Artist Bursaries. 
We are delighted to announce that the Love Dance Scotland Artist Bursary recipients for 2023 are Dorine Mugisha, Hayley Earlam and Mele Broomes. 
Close to fifty applications for the Artist Bursaries were received via an open call, with the final selection being made by an artist led panel.  
Over the next year, the three bursary recipients will receive packages of support that allow them to continue their work as dance artists and form deeper connections with the partner organisations.  
"The Love Dance Scotland bursary is the first time I will be able to fully concentrate and commit to myself as an artist. The bursary will allow me to explore how I want to show up and share artistically, but also give me the opportunity to learn & collaborate with other artists. I'm very excited to also be able to give back to communities, hopefully offering opportunities I wish I had growing up." Dorine Mugisha 
"I am extremely grateful to be given this opportunity. During this dedicated time, I hope to develop skills in areas I would not typically have access to, this support is invaluable. I am excited for the upcoming months to concentrate on my artistry and work with fantastic artists and partner organisations." Hayley Earlam 
"This bursary is about evolving my physical choreographies. Experimenting, playing and leaning into the unknown…I looked forward to sharing my process with some of you!" Mele Broomes 
Each artist will receive a bursary of £6000, as well as resources and bespoke support from the partners, to explore elements of artistic creation, community engagement, building sector connections and personal and professional development. 
The last two years have had a profound impact on the arts sector, with the performance and creative landscape suddenly closing down, then reopening to a whole new set of challenges. As we look ahead to the next year and beyond, the world around us still feels uncertain and unsteady, for both artists and organisations. As such, our need to work collectively and collaboratively is more pressing than ever.  
With this at the forefront of our minds, the Love Dance Scotland partners: Citymoves Dance Agency, Dance Base Scotland, Dance North, Dundee Rep & Scottish Dance Theatre, Tramway Glasgow and The Work Room, came together to pool funding and resources to provide a responsive programme of artist bursaries.  
This is the third round of the Love Dance Scotland partnership: the first providing two large commission opportunities in 2020/21, and the second – a series of smaller recovery bursaries. 
As the partners embark on this third round Joan Clevillé, Artistic Director Scottish Dance Theatre, said: 
"Dorine, Hayley and Mele have distinct artistic voices that represent the vibrancy and richness of the dance ecology in Scotland. We are delighted to be able to support them on their journeys, and to continue to create a more dynamic and porous relationship between independent artists and dance organisations in Scotland." 
And LJ Findlay-Walsh, Senior Performance Curator at Tramway, said: 
"We are so happy at Tramway to be part of this third round of Love Dance Scotland, working with like- minded organisations to pool knowledge and resources and respond to the currents needs and desires of dance artists in Scotland." 
Meet the artists:
Dorine Mugisha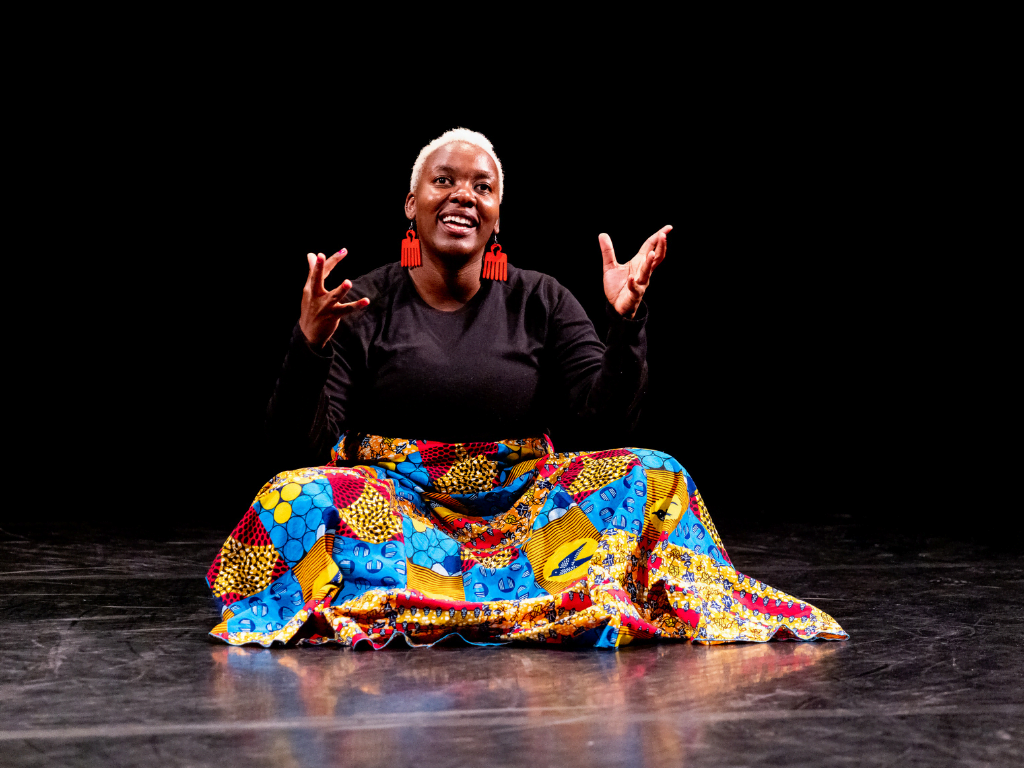 Dorine will use the Artist Bursary to further her artistic creation and research into underrepresented bodies in Scotland. Focusing on the theme of identity(ies), she is working to create a community of people from various backgrounds across Scotland who will be able to work together and collaborate to tell their collective stories through the love of movement. The Bursary will be central in this journey as she seeks to build her networks and connection with Black artists working in Scotland, develop a weekend of workshops and exchanges for womxn in Scotland working in hip-hop and street dance, and establish her community engagement work through a series of dance workshops for schools or organisations who need it most. Dorine will also use the Bursary to work with a mentor to help her broaden her horizons and seek out further development and career opportunities beyond the end of the Bursary. 
Dorine Mugisha is a dancer, choreographer and instructor. She has performed and competed across the UK and internationally with London based The Archetype (World of Dance UK, World of Dance LA, Hotstepper, Breakin' Convention, Dancers Delight, Move it).  
Following her move to Scotland, she joined A.K.O, training, teaching, choreographing and performing at events such as UEFA Euro 2021, Elevate dance and more.  
She is currently focusing on her individual path as an artist, primarily through W(h)aacking, but also through research on identity(ies). She has been entering battles across Europe, winning competitions such as Waack The World (Greece) and Disconnection Jam (UK), finalist at Werk The Floor (UK). She has been learning, developing, sharing and unapologetically rediscovering her love for dance and the infinity of freedom in movement. She advocates that everyBODY can dance. 
Instagram: @dorine_mugisha 
Hayley Earlam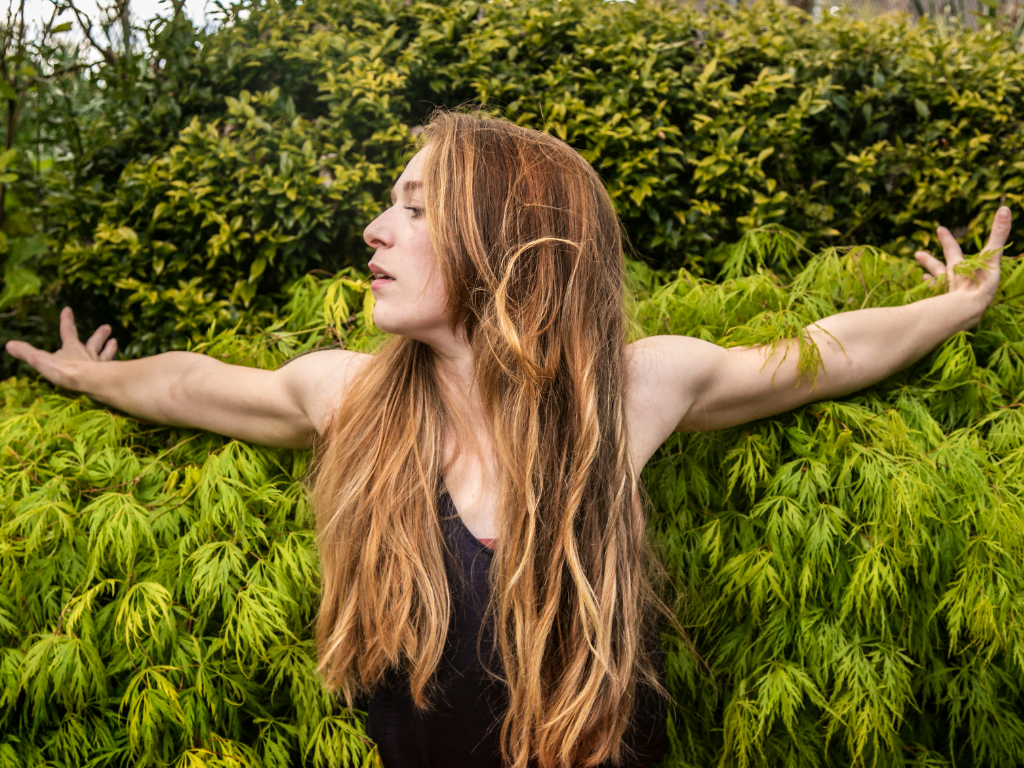 Hayley will use the Love Dance Scotland Bursary to develop her independence as an artist.  
During a period of 6 months, Hayley will undertake a course on entrepreneurship, develop her artistic business skillset to further develop her company Overdrive Dance Company, visit the partner organisations to share in their community engagement work and begin a period of early research towards developing a new sensory based work for audiences with complex needs. 
Hayley is an award-winning Dance Artist working across performance, facilitation and creation. She trained at Northern School of Contemporary Dance and works as a performer, facilitator, choreographer, movement direction, rehearsal director, and artist for dance and theatre companies on national and international stages. Hayley's interests lie within the body's drive to move and our need to connect with others. She was awarded the Scottish Culture Award for Best Dance Performer.  
Hayley has worked with the likes of Scottish Ballet, Rambert, Anna Newell Theatre Adventures, Marc Brew Dance Company, Curious Seed, Corey Baker Dance, and Indepen-dance as well as presenting collaborative works with artists Jess Rowell and Kerry Cleland. She is Co-Founder and Co-Director of Overdrive Dance Company who were awarded the Creative Lives Award for Scotland in 2021 for their work engaging with male-identifying young people through dance. She is currently a MEd student at Royal Conservatoire of Scotland studying Learning & Teaching in the Arts.  
Hayley is driven to provide a safe space for everyone to thrive in movement and dance. With a practice rooted in inclusive and integrated settings, Hayley works across a variety of community and professional settings delivering dance for everyone. 
https://theworkroom.org.uk/members/hayley-earlam/ 
Instagram: @hearlam
Instagram: @overdrivedancecompany 
Twitter: @EarlamH  
Mele Broomes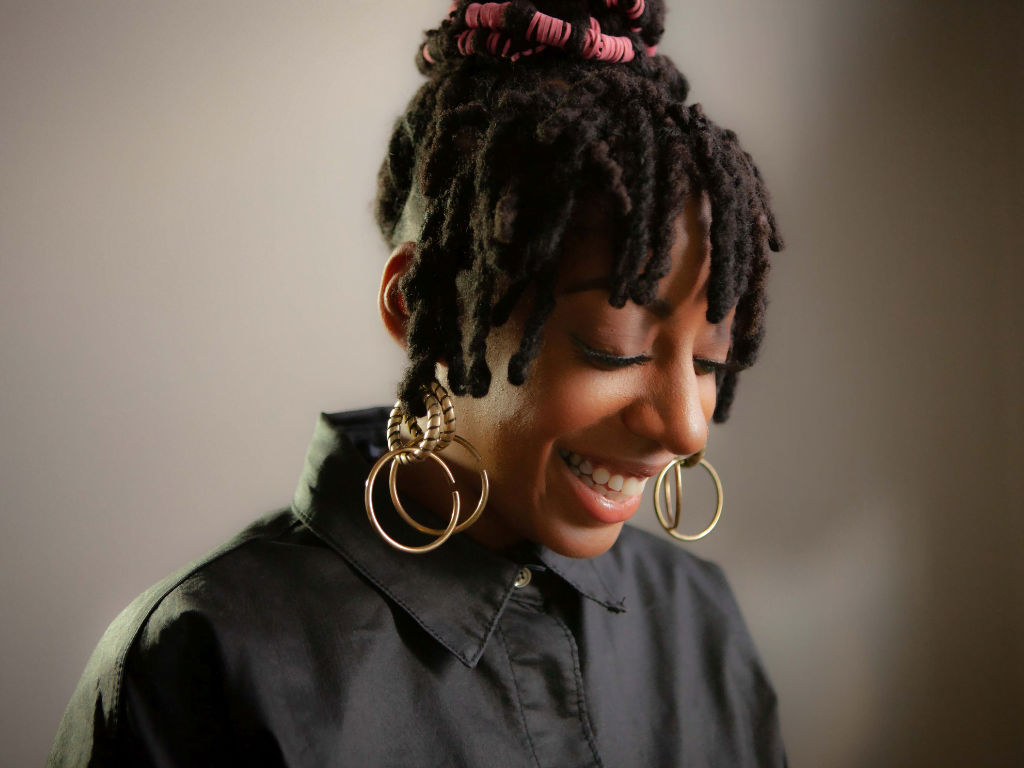 Mele will use the Artist Bursary to evolve her physical choreographies, experimenting, playing and leaning into the unknown. She will develop her learning in improvised vocal practice, discovering the various skills and directions she can take and finding new ways to create scores, where she has found parallels with her choreographic and conceptual movement research. During the Bursary she will explore modes of practice for her vocal enquiry, looking at more abstract and improvised routes to embrace and enhance the bends of the vocals, leaning into those spaces of her voice that do not have category.  
Alongside experimentation Mele will also use some of this time to navigate her existing work with a focus on sustainability: financially, holistically and creatively within this current climate. This will include the development of a workshop series and an artist gathering. 
Mele Broomes' work embodies stories from the collective voice, creating visceral and sensory collaborations. Her theatre production GRIN (Made in Scotland Showcase) was presented at Battersea Art Centre, London, alongside the film production of GRIN which was screened at Theatre Centre Canada and as part of Cultura Inglesa Festival in Brazil. In 2021 Mele was commissioned by Scottish Dance Theatre, where she created Amethyst, a theatre production and digital publication.  
Mele is co-founder of Project X Dance and was co-director (2017-2021), an organisation that champions dance and performance within the African and Caribbean Diaspora in Scotland. Mele is the director and founder of Body Remedy, a [forming] ecology that centres on physical practice for self-recovery for black people and people of colour (BPOC) who identify as women and non-binary. 
Instagram: @melebroomes