Mushroom Culture and Cultivation
With Arts in Moray (AIM) artist Simone Kenyon, and invited guests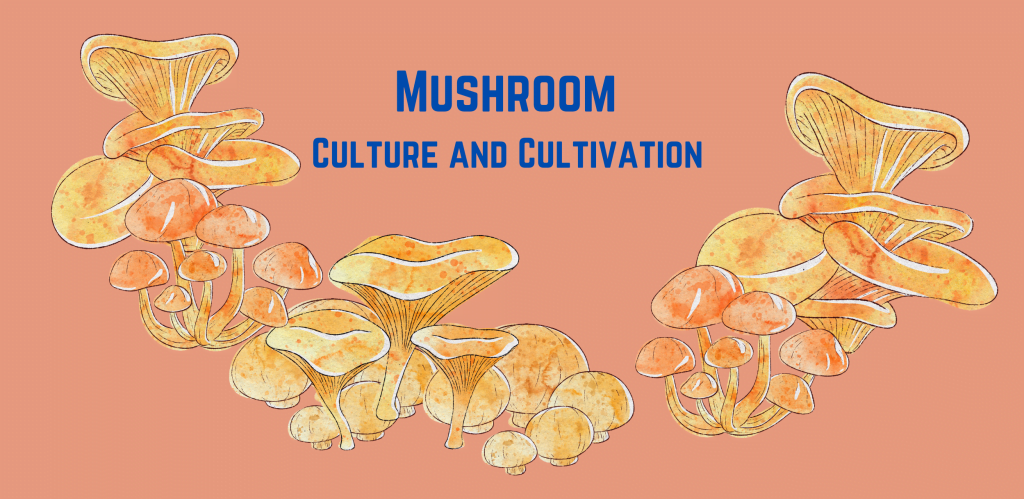 Room to Learn / Grow / Share
To begin this 6 week adventure together, we will be joined and introduced to home growing by local 
mushroom
 growers Tom and Erik from 
Love
Mushrooms
!
Week 1. Workshop: 

Mushroom

 Cultivation at Home: Growing Mycelial Resilience 
Workshop description
Reliable access to food and sustenance – one of the foundations in Maslow's Hierarchy of Needs – has been shaken within the pandemic. Many of us have asked how we can better secure ourselves and our communities, and whilst oftentimes we are familiar with the generally more well-known discipline of fruit and vegetable cultivation, we shy away from another entire kingdom of food and sustenance: the fungi!
We will join the Love Mushrooms team to move closer to this world as we demystify the hidden mycelial marvel of the mushroom, and introduce different home cultivation techniques and considerations for DIY nutrition, medicine, materials and more, so you too can capture the truly magical power of mushrooms.
Love
Mushrooms
 is a small 
mushroom
 business based in Marcassie Farm, Moray. We combine centuries-old knowledge with the latest in medical research to provide high quality 
mushroom
-based tinctures and food supplements that support holistic well-being and vitality.
"Fungi challenges us to look beneath the surface, live on the edge, explore the unknown, adapt, respect imperfections and differences, and to always look for another way forward." – Peter McCoy and Natassja Noell, Radical Mycology.
Inspired by the work of the Radical Mycologists movement, this is a new community mushroom growing project taking place at TTF for 6 weeks, looking at how we can make food growing more accessible, social and enjoyable.
These sessions will be aimed at beginners, but any experts with knowledge to add would be most welcome!
The room at TTF is a fully accessible space, please email if you require any information regarding specific access requirements.
As a collective we will learn through a DIY approach how to grow mushrooms at home and outdoors and how to cook and eat them! We will have time to explore wider themes and conversations about fungi, how it relates to our bodies, environments, food economies, mental health and well-being – supporting collaboration, community and nutrition in many forms. Through these workshops we will cultivate our knowledge, learn to grown mushroom and share food together in a relaxed environment.
The sessions will include, How to grow oyster mushrooms, looking at the wider forest ecologies where fungi live, medicinal mushrooms, cooking, preserving, fermentation and macrobiotic health and foraging.
Invited local specialists for practical sessions to cover some of the basics and setting up our own individual mushroom growing kits and to cover some of the  specialist elements to all things fungi.
NB. There are plans for extra sessions/events beyond these weeks to keep connecting as the foraging season begins later in the summer.