AIM Artists: Salma Faraji & Fleur Darkin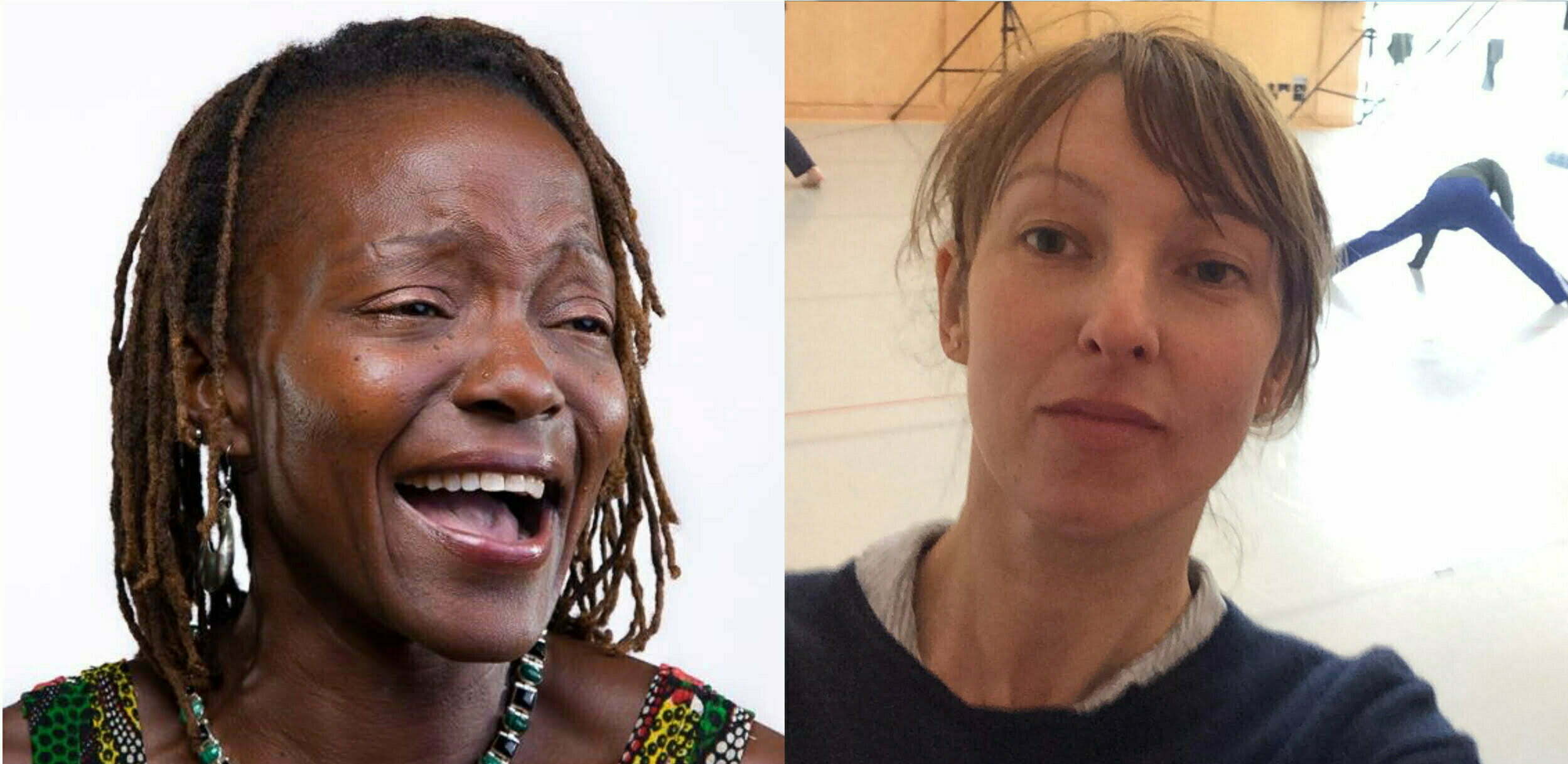 Salma Faraji and Fleur Darkin are Arts in Moray (AIM) artists in residence, supported by Dance North.
Salma Faraji has worked with various choreographers and arts centres in Scotland, creating and leading workshops and classes for adults and children. Her community work involved multigenerational participants; for the 2014 Commonwealth Games, she worked with Barrowland Ballet, and facilitated a dance project encouraging parents and children's outdoor play.
Faraji has extensive teaching experience, bringing creativity and diversity to teamwork. She works for the Royal Conservatoire of Scotland as part-time Dance Lecturer for Musical Theatre BA/MA students, as well as introducing First Years to Contemporary Dance. She has also been teaching Aerobics with Soul®, The African Dance Workout in the UK for a number of years and is currently teaching a fortnightly session in Findhorn.
"I am excited to bring creativity and diversity to the community, and the Artists that make AIM and Dance North.  Aerobics with Soul®, The African Dance Workout, provides a unique programme that is energising, educational and fun. The music and culture embody diversity, unity, and freedom to participants."
One of the most overtly theatrical choreographers of the British new wave" (The Observer)
Fleur Darkin makes award-winning original new works in dance and theatre. Her international choreographic profile is renowned and her work travels extensively; recent touring includes UK, USA, Asia, South America and various European venues and festivals. Awards include Jardin D'Europe, Jerwood Prize, Junges Hundes (Germany). Velvet Petal won the 2017 Lustrum Prize for Dance. Equilux was commissioned for the legendary company Danza Contemporánea de Cuba and is touring worldwide.
Darkin's career includes choreographic stints at PARTS Belgium, Prem (Thailand), SESC (Brazil), Instituto Nacional de Bellas Artes (Mexico), Adishakti (India), Theatre Mono (Lebanon) and Laban, Royal Opera House, The Place and the 02 (UK).
Darkin's work often emphasises community participation that is bespoke to the idea and well-placed to address social need; to this end, she has designed projects in pupil referral units, schools, colleges, professional labs, hospices and prisons. She is excited by new forms, and developing projects where dance meets new audiences. Darkin lives in a remote area of North Fife and volunteers in a local forest, which has become an important part of her thinking about the future. Making dance so far has meant travelling to bigger cities, but she is interested in changing this city-reliant model and learning how to work in a rural setting and with the landscape.
"I am excited at being able to explore collaborating with Salma and all the artists and organisations that make AIM and Dance North. I will be exploring daily artistic process – creating open practice for the community and professionals, offering Iyengar yoga and dance to connect people all across the region and working on new ideas, including The Silence Project with Salma Faraji."