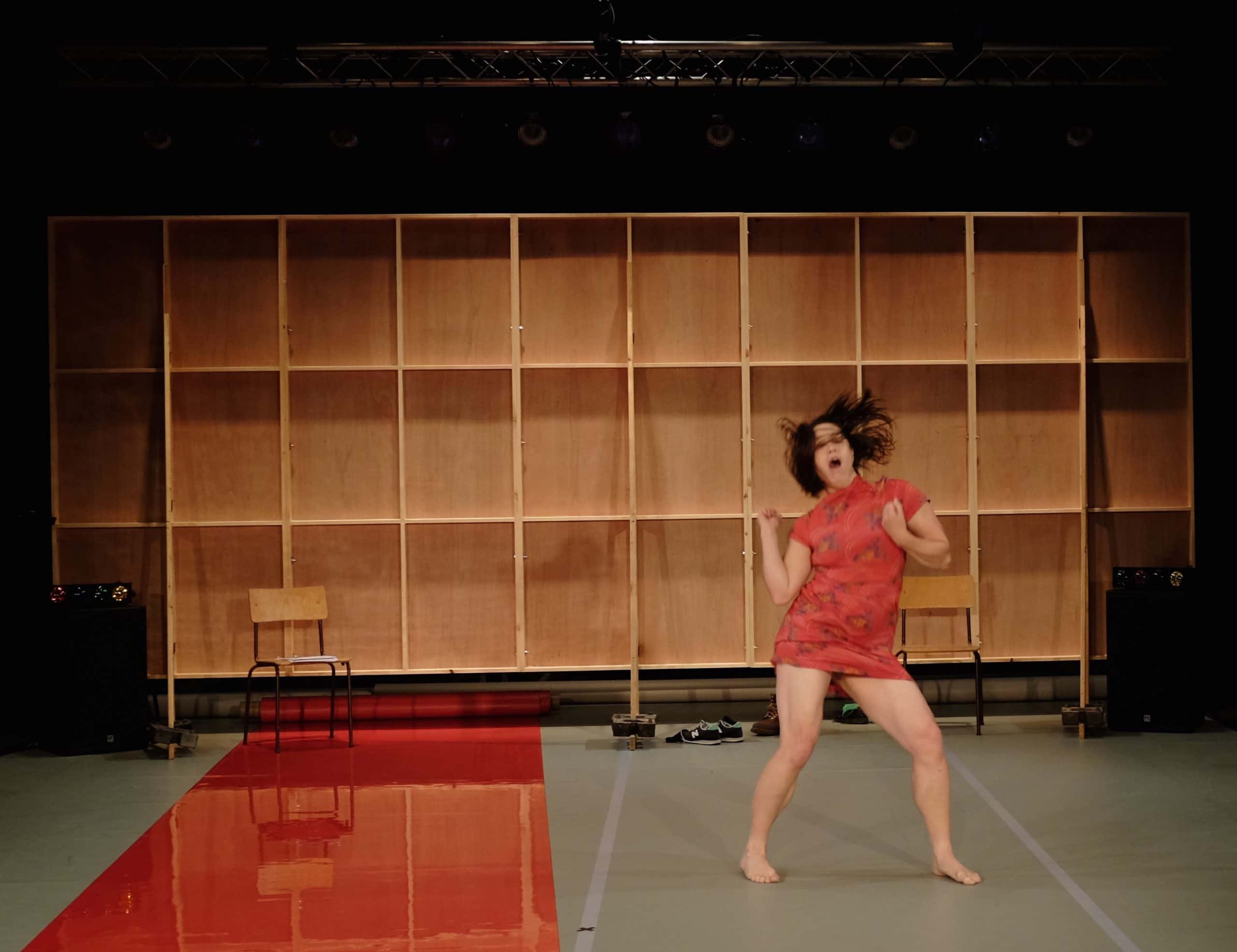 Wallflower – Quarantine
Can you remember every dance you've ever danced?
The people on stage in Wallflower are trying to remember every dance they've ever danced. Some are professional dancers, some are not. Some might tell you they can't dance at all.
There are memories of dancing alone all night at a party; of whirling across the stage at the Paris Opera Ballet; of silently, slowly revolving with a new lover on a canal boat at night; of a repeated tic – a bodily habit that feels like dancing; of walking alongside their mother; of racing with a dog across a beach; of dizzily spinning children; of weeping and dancing; of hitting the mark for Anne Teresa De Keersmaeker….
Spanning a lifetime of music, fashion, politics, friendships, parties, love and loss, Wallflower is a 12-hour dance marathon – a show about how dancing can shape our lives.
Make the most of an afternoon or evening in Findhorn – come in and out of the performance as much as you like. Grab a drink in the Phoenix Cafe, browse in the Phoenix shop, wander into the village for a delicious meal at one of the pubs or cafes. Perhaps even a walk through the dunes to the beautiful beach.
Your wristband lets you come and go, but we bet you'll stay for longer than you expect!
About Quarantine

Manchester-based Quarantine are a unique voice in British theatre, internationally acclaimed for their experiments with everyday life. Current work includes English, a collaboration with National Theatre Wales about language and identity, which premieres in June 2018; Summer. Autumn. Winter. Spring., an epic quartet of three live performances and a film about the human lifecycle and our relationship with time; and our monthly project No Such Thing, where, for the last six years, we buy strangers a curry in exchange for a conversation.
www.qtine.com
Photo © Simon Banham