Residency with Rosalind Masson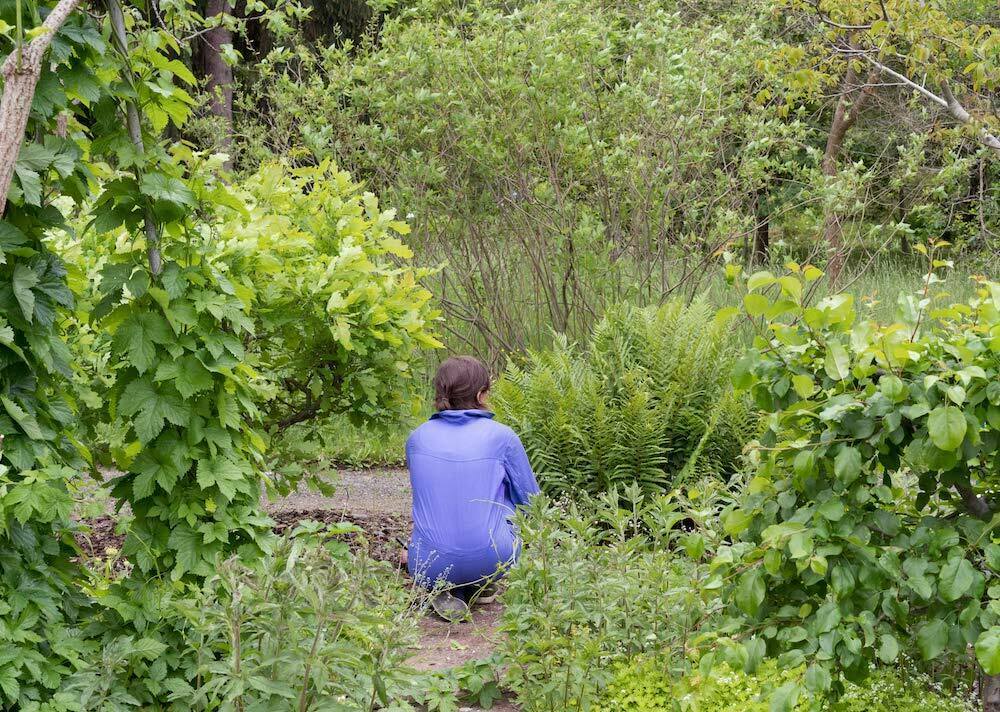 This April, with support from Creative Scotland, RAS artist (Regional Artist Support), Rosalind Masson, will be undertaking her first of two Dance North residencies. This first stage is taking part from the 5 to 16 April online, while we hope to welcome her to Findhorn during the Autumn, in-person, for the second. During this time, she will engage with local experts to understand the plant-based processes, informing her practice and give a foundation and perspective from someone who is used to working with plants.
The project, 'Occupying Eden', explores the notion of garden as a place of symbiosis in relation to plant/human relations. How do somatic practices allow us to re-situate ourselves as a part of a symbiotic community of plants? Throughout the course of the residency, the artists will spend time online devising ways to facilitate an intra-relational experience of plant matter, elements and the body, using techniques such as Qi Gong, Listening Meditations, Observational drawings and creating objects from plant materials.
Rosalind said "I am very happy to begin this residency virtually, and I hope that we can find ways to benefit from this exchange of practice and place. I am very grateful to have received Creative Scotland funding and to develop the relationship I have with Dance North, and looking forward to seeing you all in person, as soon as the times allow."
In the second part of Rosalind's residency in Findhorn, we're hoping that there will be an opportunity to see the development of her residency in a performance. Rosalind continued to explain that "the residency will be shared in the form of a participative durational performance. During the performances, the artists will offer plant-based activities to the public, which explore the process of symbiosis.  Along with the public, we will collectively gather and exchange information about people's relationship to plant life through verbal and non-verbal communication."
Research began for this project with a TANZPAKT Dresden Research Residency, a long-distance/dance residency with collaborator, performer and multi-media artist Florence Freitag and the Botanical Garden of TU Dresden with their main research partner, scientific curator Dr Barbara Ditsch.