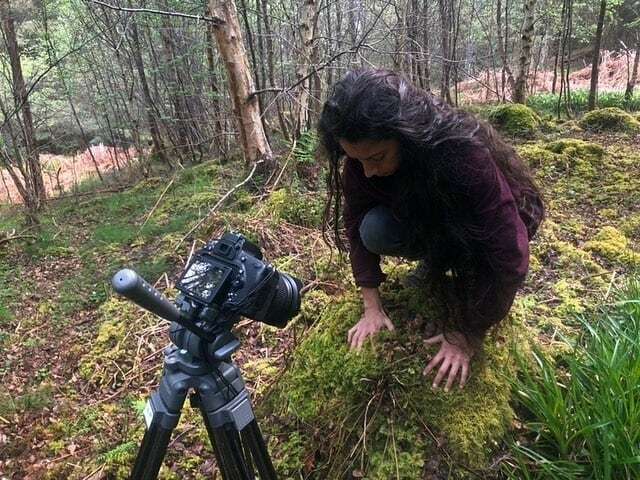 Gabriela Sanchez – Regional Artist Support
Taking inspiration from the natural landscapes of Moray, To Inhabit Spaces is a project by dancer Gabriela Sanchez and filmmaker/artist Lucas Kao, exploring new ways for the people of Moray to connect with dance, nature and the environment.
Developing ideas from a self-initiated research trip in 2017, they will work with the landscape to create dance films that show the body exploring and creating a conversation with these spaces. In locations such as Findhorn beach and the forest near Rafford they will develop and discover new locations that relate to the body. After capturing spontaneous moments outdoors, they will edit the video to reflect their artistic vision of nature and movement. Meeting at different times of the year, they will observe the seasons and the effect these natural changes will have on the movement.
They hope to present their work as projections in different places for people to experience the work as a kind of living painting, with the poetry of observing nature on video.
Gabriela describes herself as 'an explorer and composer of movement and space, working mainly with site-specific movement, focussing on the use of environment and what happens to me in it. I believe in the harmony of the human being; the closer he is to nature, the more he is of his own, then the more connected he is to his creative being.'
Gabriela is a professional Chilean dancer who has just completed Gestalt therapy training focused on the use of movement as healing. Currently based between Spain and Scotland, she has been living and working in different areas of Moray and the Highlands since 2017. Gabriela utilised commissioning money from the RAS programme to undertake a residency on the beach at Findhorn to develop 'To Inhabit Spaces' in early May. Travel bursaries have been invaluable to Gabriela in allowing her to attend the Culture Café events and workshops.