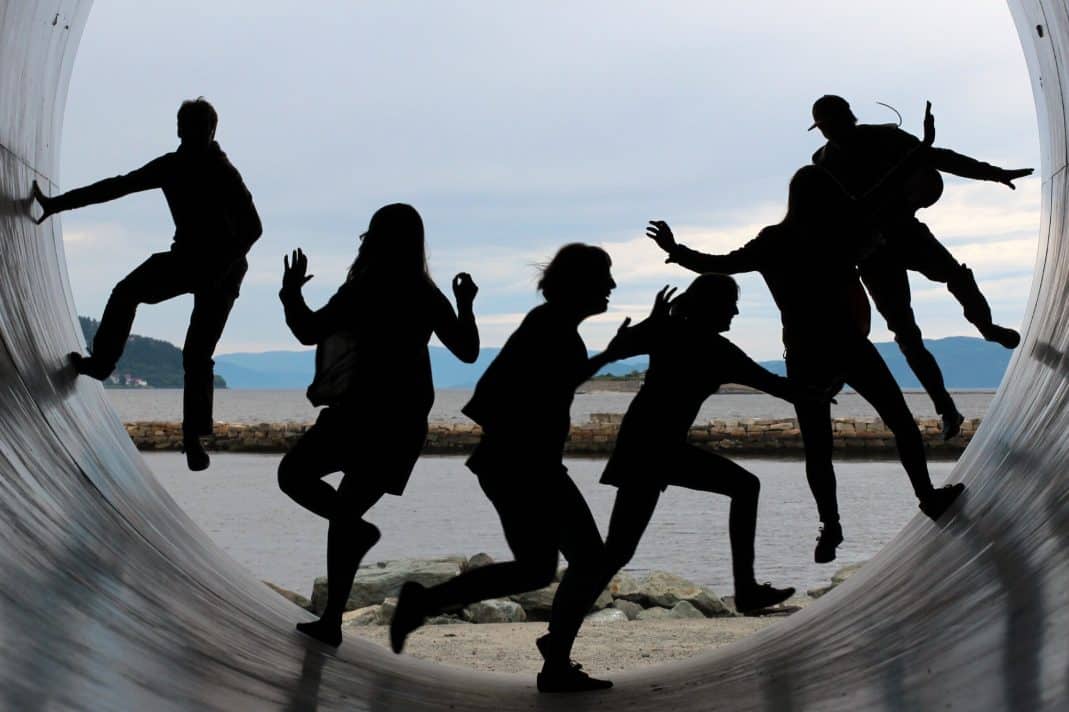 We 
are inviting individuals across the region
 to 
participate in our newly open contemporary dance professional support network.
Following on from the successful Regional Artist Support (RAS) pilot scheme (completed February 2020), and subsequent review of the activity, we are pleased to announce the continuation and reinvigoration of the initiative, by opening up the regional network to anyone engaged with contemporary dance practice.  
The original programme ran with funding from Creative Scotland, offering packages of support to eight professional dance artists, while working in partnership with venues, organisations and groups, to improve the professional dance infrastructure across Moray, the Highlands, the Western Isles and up to Shetland. 
Kathryn Spence, one of these artists, summed up her experience while the pilot was ongoing: 
"I can't tell you how lovely it feels to be getting emails with collaboration suggestions! It feels wonderful! It really is marvellous to be getting this support from Dance North… honestly appreciate it so much, and believe that the piece will be better for all of this!"  
We will support this network through the provision of regional events and activities, details of which will be published on this page as and when they are scheduled.  
The network is designed to enable individuals to develop their regional networks – providing support from peers and partners, through events and skills sharing forums – ensuring that they feel connected across the region. We also welcome organisational partners willing to share expertise and resources with the network. 
Alongside this, we are also delighted to be able to offer specific support to individuals. The list below is by no means exhaustive, and we welcome suggestions of other ways in which you would be interested in connecting with us. We are keen to talk about your needs and requirements in detail prior to finalising any package of support. The ethos of the project is one of reciprocity and generosity. 
Who can take part?
Enquiries are welcome from individuals engaged with contemporary dance practice, are interested in developing professionally within the sector, and who have an existing relationship with Moray, the Highlands, the Western Isles and/or Shetland. This relationship could include being resident within the region of having established working partnerships with regional organisations, venues and/or groups. Eligible individuals must demonstrate a commitment to engaging with the region, be it with people, organisations, the environment, history or culture. 
Professional
 Support Menu
The following list is meant only as illustrative; we do not wish to be prescriptive. These opportunities could be facilitated by members of the wider network or by Dance North Scotland. Either way, we are keen to initiate conversations with any individuals interested. 
If you are interested in any of the opportunities outlined below, or have any other ideas of how Dance North or the RAS network may be able to support you to develop professionally within the contemporary dance sector in Moray, the Highlands, the Western Isles, and up to Shetland, please get in touch at info at dancenorth.scot  or call 01309 691661. There may be a short application process for some opportunities depending on levels of interest and demand. 
Mentoring 
Mentoring can be an invaluable way of developing professionally. Key to the RAS pilot scheme was the time spent with individuals – having conversations, building relationships, listening and understanding directions of travel. This is something we are keen to continue offering to individuals, supporting them to realise their ambitions through practical advice, coaching and sharing of experiences. 
Skills sharing
Dance North Scotland promote and produce bold and imaginative events that offer people from across the globe to just down the road the opportunity to experience dance. We have a wealth of expertise in relation to administration, project management, event management, production, grant writing, marketing, teaching, outreach and curation. We are able to offer one-to-one sessions in specific areas, tailored to an individual's requirements. 
Peer support
Dance North Scotland supports a number of individuals through professional development strands of work. Alongside the recent Regional Artist Support (RAS) progamme, is our Dance North Associate/Artist (DNA) programme which builds ongoing relationships and programmes of support for a small number of independent artists and companies with whom we share an artistic resonance and cultural values. Through these strands, we will be able to facilitate introductions to individuals already part of these networks, facing similar challenges.  
Partnership building
Partnership working is core to Dance North's way of working. We understand the importance of sharing skills, expertise and resources for mutual benefit and seek to forge partnerships with local, national and international organisations whose values and ways of working are commensurate with our own. We work with a number of partners, regionally, nationally, UK-wide and internationally. Existing partners include Lyth Arts, Eden Court, Dance4, the Workroom, Dansarena Nord, the Regional Dance Centre of Ostrobothnia. We are happy to facilitate relevant introductions to partners aligning with your aspirations to build connections within the region. 
Training and attendance at events
Dance North Scotland offers a variety of professional development opportunities, both to staff members and supported artists, as well as delivering paid-for workshops for professional dancers. In some instances, we are able to offer places free of charge to supported individuals. Examples in the past have included:  
Trying in 2019: WHAT DOES THIS BODY MAKE?  A workshop with Shannon Stewart organised by Janine Harrington & Christopher Matthews

 

Hero's Journey: A 5Rhythms movement workshop with Evangelos Diavolitsis. 

 

Scotland Jam: a contact improvisation dance festival by people living in Scotland. November

 

First Aid training

 

Scottish Ballet Launch at Eden Court

 

RISE Festival 

 

FST Dance Meetings

 
Financial support and resources
While we are unable to support residencies or commissioning at this point in time, there may be small pots of money available for travel expenses, events or memberships to networks. In time, we hope to secure additional funding to enable us to continue to offer project funding. On occasion, Dance North are able to support and facilitate access to resources, such as studio space. We are also looking to develop partnerships across the region to collaborate on this. 
Promotion of work
We are keen to champion the ground-breaking work being delivered in the region. The perception of quality can tend to favour urban areas, but we know that there is a huge amount of innovative work produced, created and delivered in our region. We are happy to use our social media channels to promote and introduce Scottish contemporary dance artists to new markets and audiences. Furthermore, we often utilise events associated with the network to facilitate the showcasing and sharing of work. Using the myriad of connections Dance North has with Scottish, UK and international promoters, we will also encourage the exportation of work by professional dance artists working and living in the region, with the aim of enhancing the profile of the regional dance sector, as well as increasing opportunities for exchanges and residencies further afield.   
We are also seeking new images to help promote the network and it's members – if you have an image you think would look great on our website and social media please get in touch with ellie at dancenorth.scot