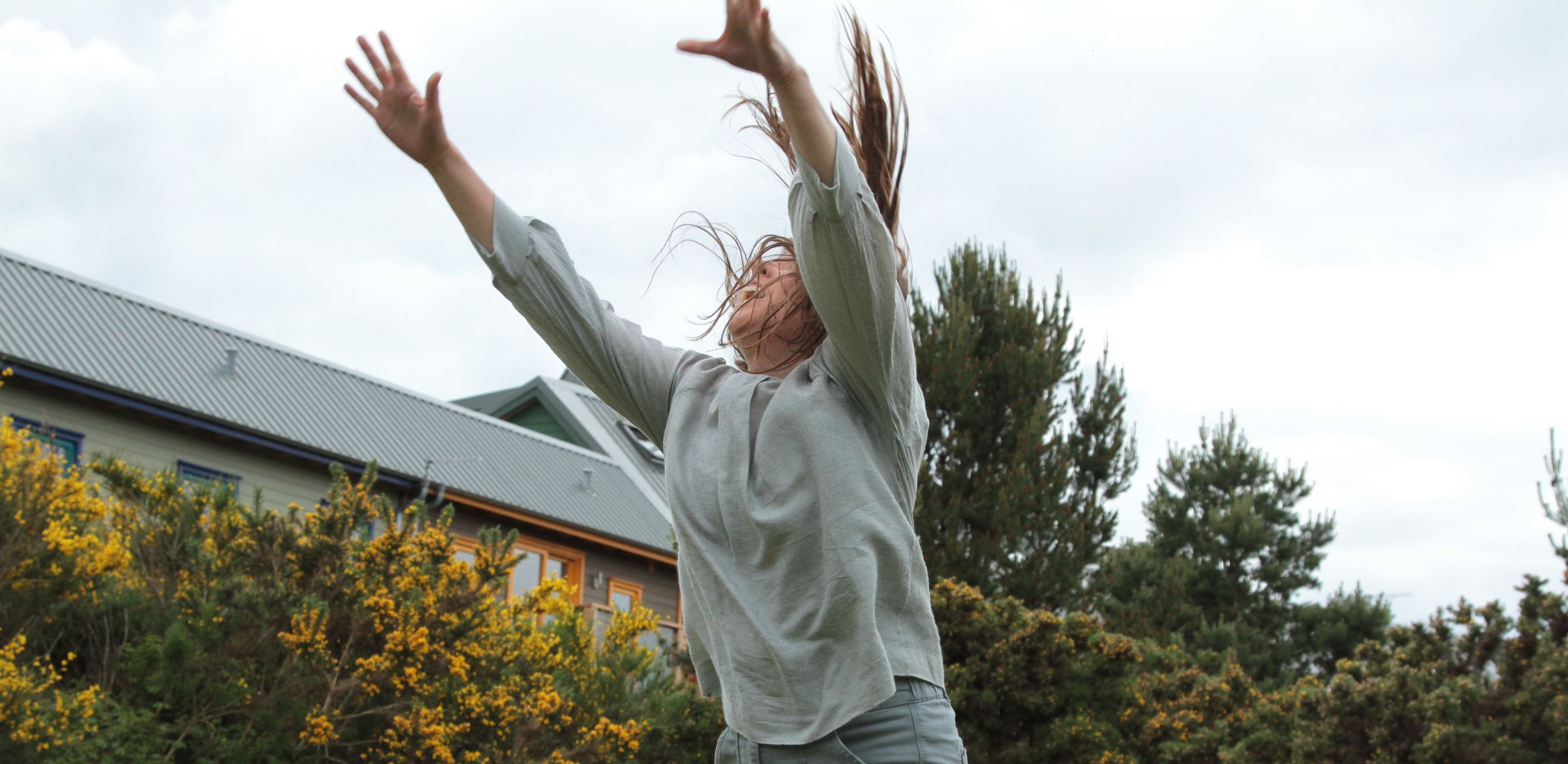 Dance North facilitates a peer support group called the Regional Artist Network, and offers a flexible professional support fund, called Regional Artist Support, designed to support you to develop professionally within the contemporary dance sector in Moray, the Highlands, the Western Isles, and up to Shetland and Orkney.
Regional Artist Support
We are able to offer both in-kind and financial support to individuals engaged with contemporary dance practice.
This fund emerged in part as a response to the Covid-19 pandemic, and now continues as a means of offering bespoke financial and practical support to artists operating in northern and rural areas.
With ongoing support from Creative Scotland, we have £9,500 per year of funding available to distribute to the network. During each 6-month period, funding will be allocated on a first come, first served basis, with an intention to review requests of over £200 every 3 weeks.
We would welcome your request, whether it's for:
Financial support
Skills sharing
Mentoring
Peer support
Practical assistance (e.g., marketing advice, production planning, social media guidance, budget advice, support with funding applications
Support can be requested via this short form.
Regional Artist Network
We want to foster closer connections and opportunities for peer support among artists in the north and the islands.
The main elements of the Network are twice-annual Gatherings, the Facebook group, regular Open Practice, and a Newsletter.
If you'd like to join the Facebook group, you can do so here. All members are encouraged to share upcoming events, requests for help or advice, call-outs for performers or creative team members, or to coordinate practice sessions or meet-ups.
Dance North facilitates a regular Open Practice at Findhorn Village Hall and posts updates to the Facebook group on timings. We will also share ticket offers to Dance North events and opportunities there, as well as posting ad hoc ticket offers and opportunities from other organisations, as they're shared with us.
The Regional Artist Network newsletter will be used to pull together opportunities and offers with more specific or niche relevance to the Network than those posted in the excellent newsletters from The Work Room and Dance Base.