Dance North, M:ADE, Moray Way Association and Wildbird successful in Culture Collective bid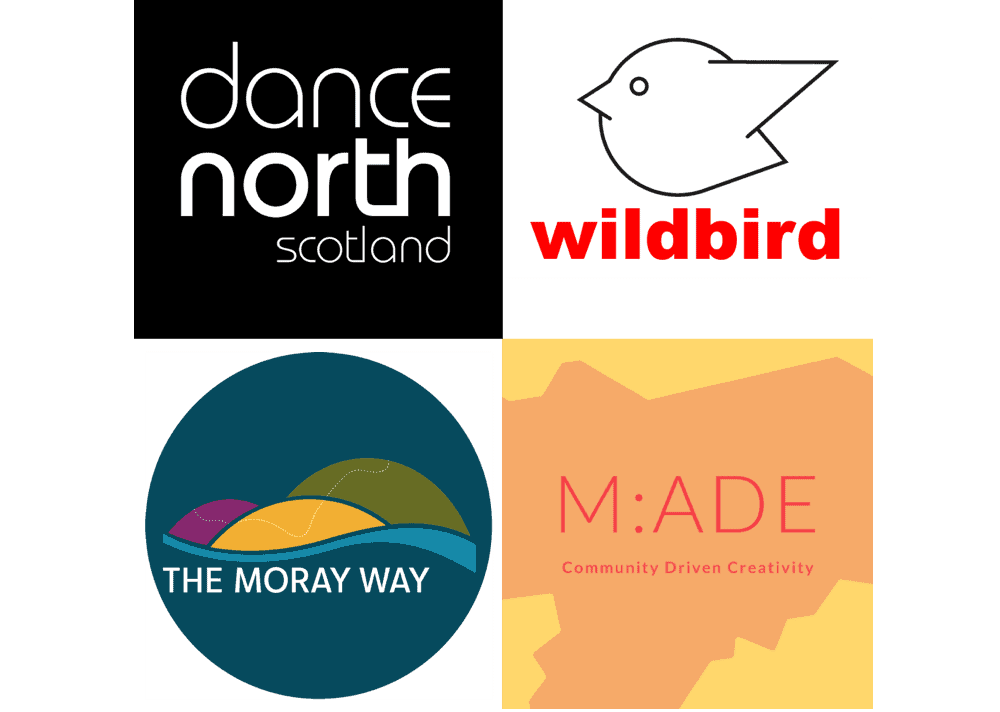 Dance North Scotland are delighted to have led a successful application to Creative Scotland's Culture Collective programme. £6 million of Scottish Government emergency COVID-19 funds will support creative practitioners, organisations and communities to work together across Scotland to help shape the future of local cultural life.
Drawing upon associations of the word 'collective', the group will receive over £294,000 to employ a new and radical approach to engaging a network of creative practitioners and communities within Moray. Rhizome theory explores multiplicity of thought in a non-hierarchical structure. Rhizomes have no beginning, middle or end, they are interconnected, and there is a collective approach to the development of the organism. This theory will underpin the ethos of the project, championing fairness, transparency, agency, equity and collaboration across its members.
Dance North Scotland is the lead applicant for the collective, which includes Moray Arts Development Engagement (M:ADE), the Moray Way Association (MWA) and Wildbird. Working together as part of the Culture Café network, the group will host at least eight artist residencies. While the majority will be individual residencies, there will be opportunities for formal partnership residencies. Time will be included either side of delivery for project planning and reflection. Each creative practitioner will be expected to work towards a SMART output with, and for, the local community, aligning with the Culture Café manifesto. Designed as a meeting place for those working in the arts and creative industries, Culture Café was founded in 2011 and brings over 500 like-minded people with cross-sectoral community groups and businesses, to network, share ideas, develop partnerships and support one another.
Each partner has expertise across different artforms (Dance North in dance and choreographic practice, M:ADE being multidisciplinary, MWA in walking art, and Wildbird in film and public art) and public engagement methodologies, which will result in a rich diversity across the residencies. Each residency will be non-prescriptive and inclusive, contributing to social connectedness across the region. Partners will work with the Project Co-ordinator, and symbiotically with the Culture Café network, to enable the artists within their specific projects. While each residency will be rooted in specific communities: M:ADE will support three residencies adopting a place-based approach; Wildbird will deliver one thematic residency (i.e. around social justice or healthcare); the MWA will co-ordinate one residency also taking a place-based approach, but focusing on environmental, social and historical issues; and Dance North will prioritise a movement-led methodology for three residencies.
Stacey Toner, Director, M:ADE said: "We are thrilled to have been awarded funding from Creative Scotland for the benefit of artists and communities within Moray. Dance North Scotland, M:ADE, Moray Way Association and Wildbird share many synergies in creative thinking, delivery approaches and participatory practice though we all operate as individual entities, working across various artistic genres. The Culture Collective fund will enable us to not only be supporters of each other's work but, for the first time, to embrace a dynamic of becoming formal collaborators; we are truly energised by the potential this brings to generate a positive impact for the people we work with and the wider regional arts sector."
Sign up to our newsletter below to be sure to hear future announcements about the project.