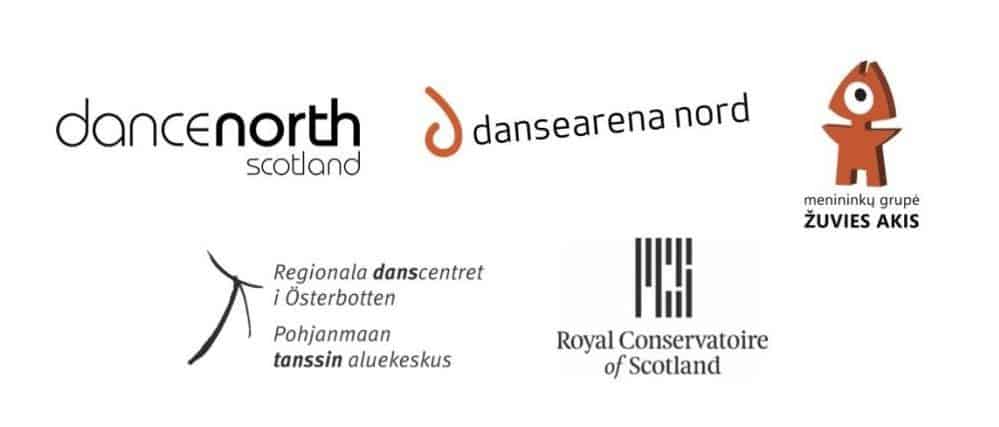 Development of a Transnational Contemporary Dance Network
Nordic Culture Point grants funding to develop a transnational contemporary dance support network
Dance North Scotland, Dansarena Nord (Norway), Fish Eye (Lithuania), the Regional Dance Centre of Ostrobothnia (RDCO) (Finland) and the Royal Conservatoire of Scotland (RCS) are delighted to have received short-term network funding from the Nordic Culture Point to develop an international network entitled 'Mycelium'.
The network aims to create opportunities and facilitate connectivity between organisations, creating transnational support for dance organisations and artists in rural areas and in areas lacking appropriate infrastructures. The network, inspired by the natural phenomenon of Mycelium and based on Rhizome Theory, operates across a consortium of partners in a non-hierarchical model of clustering and knowledge transfer and aims to develop international professionalism across the board.
This initial stage of the network will focus around two main events, bringing together professionals from different fields to develop new working practices and create more practical models of cross-sectoral collaboration. In parallel, the project will undertake research into Rhizome theory as a model to inform the development of the contemporary dance sector, subsequently influencing the evolution of the network.
The project started in May with the first partner meeting taking place online, and the first event is expected to take place over 17-19 September 2020 (with both digital and physical elements) in Kokkola Finland. The second event will take place in Spring 2021 in Hammerfest, Norway. More information about these events will be published nearer the time.
LABORATORY #1 Kokkola, Finland 17-19 September 2020
The first event of the Nordic-Baltic-Scottish network joins together four countries and regions, five organisations, eight dance artists, as well as engaging with other dance and arts practitioners, small businesses and entrepreneurs. The event takes place in Kokkola on the West coast of Finland during the Kokkolan Talvitanssit dance festival in September. The aim of the first event is to start a discussion on how we can utilise networks to facilitate knowledge exchange and cross-sectoral collaboration to further our work around audiences, artistic content and income development.
Laboratory #1 contains presentations of case-studies, discussions, networking and a workshop that delves into the topic of knowledge exchange and cross-sectoral collaboration.
About the partners
Dansearena Nord support performing artists in Northern Norway to produce and tour in the region. They have strong experience in international collaboration and often work with partners abroad in order to exchange networks, to learn and find inspiration, and to give birth to possibilities that would not otherwise exist in the region at all.
Fish Eye aims to support talented emerging artists, their creative growth and exchange of experiences, intercultural competences, trans-national mobility and good professional reconnection with the artistic colleagues and public from all over Europe.
The work of RDCO is centred around furthering contemporary dance in remote and sparsely populated areas. A major part of this work is supporting and securing work opportunities for professional artists and enabling artists to work in the region.
The RCS Knowledge Exchange (KE) team lead creative enterprise activity through facilitating access to specialist business support, introductions to new partners and connections to funding initiatives and have established a raft of new programmes for freelancers and micro-businesses in the past two years.