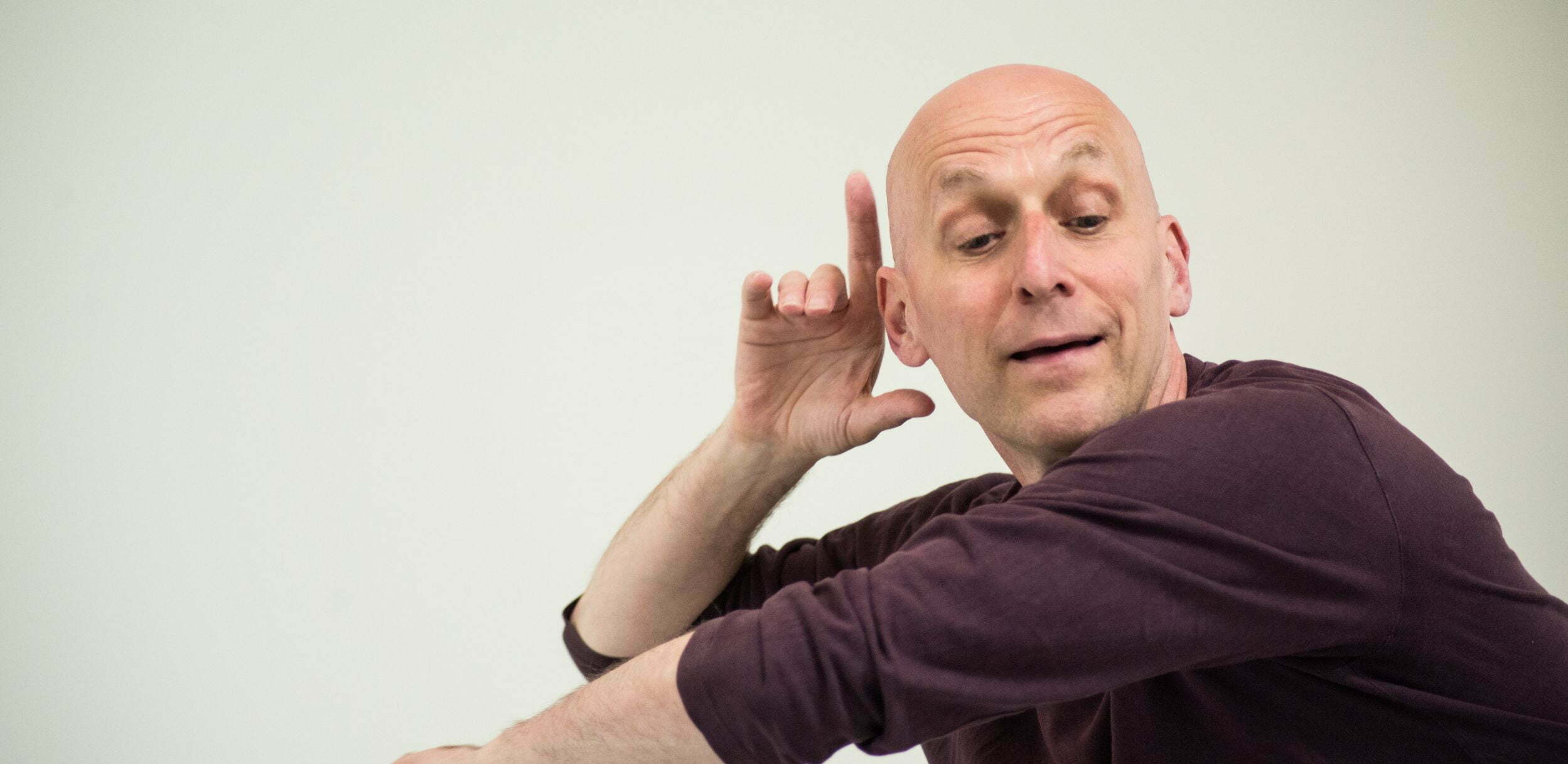 GETTING READY Workshop
Open to all
Matthew Hawkins
Get ready for the day with a gentle somatic movement session with Matthew Hawkins.
Enjoy a gentle but telling arc of continuous moves, with focus on the body: gradually opening your mind to a day of dance performances.
This workshop is also an opportunity to feel Matthew's devised dance impulses and rediscover them later, framed in the experience of his solo performance, READY.