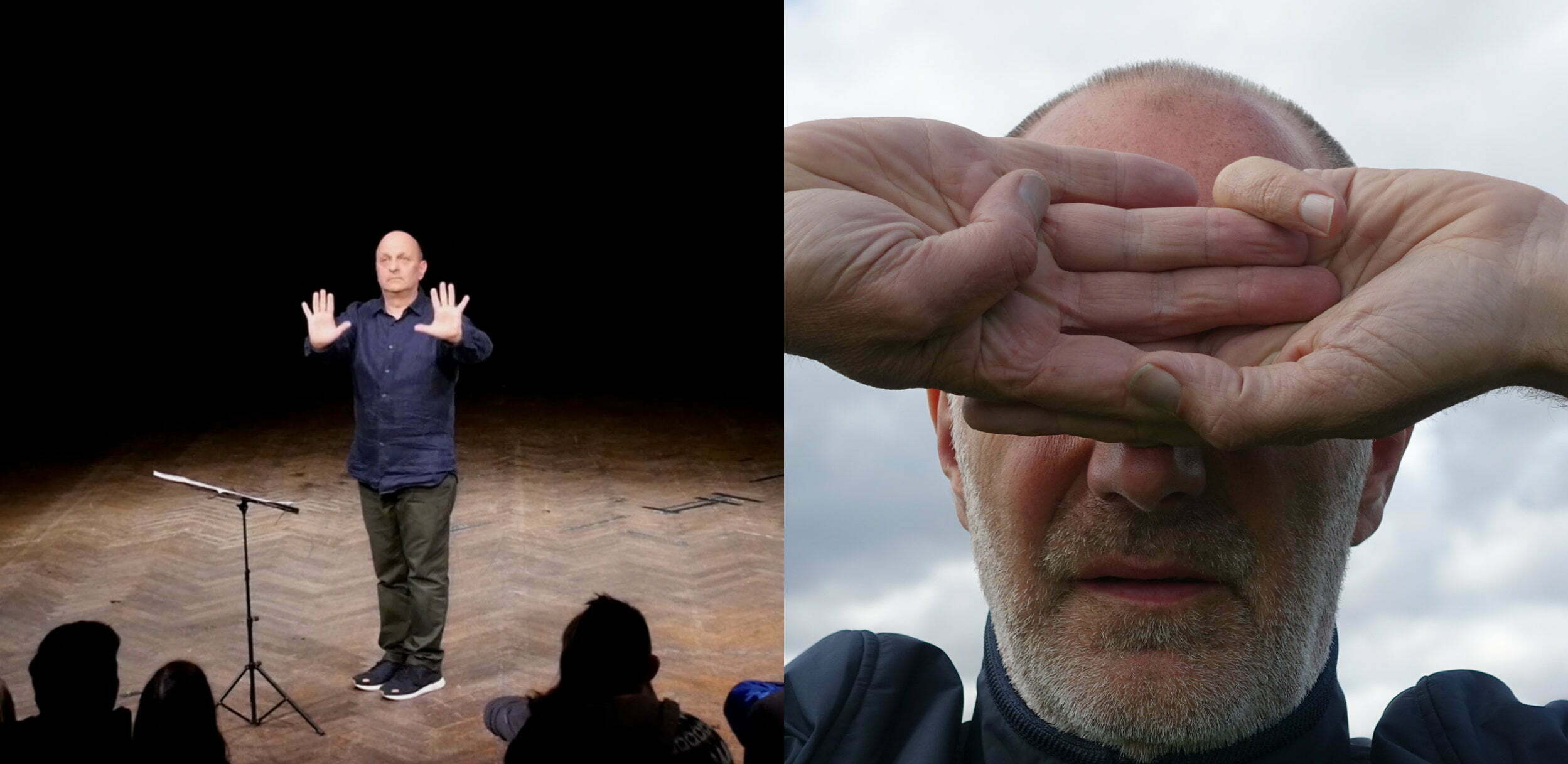 Double Bill: The Solo Piece & At Once
No fixed price, just Pay What You Can
A RISE 2021 double bill: two performances by two artists; old friends and collaborators. Each reaching into their past to adapt and update an older work into something new. 
The Solo Piece – Matteo Fargion 
Duration: 25mins 
The Solo Piece (2018) was commissioned by the Labor Sonor Festival,Berlin, for which I was one of six composers invited to make dance pieces.   
I thought it might be interesting to have another go at translating the score of Morton Feldman's For John Cage, which Jonathan Burrows and I borrowed to make our first duo performance Both Sitting Duet in 2002, and which was recently retranslated by Eleanor Sikorski and Flora Wellesley Wesley (aka Nora) to make Eleanor & Flora Music.   
But this time it's just me on stage, waving my arms. And this lonelier counterpoint is now between my voice and the meaningless gestures that I make. There is almost no new material in the piece, it's all shamelessly stolen from those early duets made with Jonathan, and I liked how different it looked when rewritten in this way.
– Matteo Fargion
 
At Once – Karl Jay-Lewin 
Choreography and Direction: Deborah Hay
Adaptation: Karl Jay-Lewin
Duration 25-30 mins  
At Once (2021) is a re-adaptation of a solo made and performed from 2009-11. The work was commissioned by an international group of individual dance artists, from seminal US choreographer, Deborah Hay. Each dancer, following Deborah's choreographic score and direction, made their own unique adaptation of the work. Ten years later, during one of Deborah's many visits to Findhorn, I thought it would be interesting to start all over again… 
For this performance, I have invited friend and collaborator Matteo Fargion (Extremely Pedestrian Chorales) to gently accompany me, probably on the piano.
– Karl Jay-Lewin
Karl Jay-Lewin & Matteo Fargion last collaborated on Extremely Pedestrian Chorales: 
***** The Herald
**** The Scotsman
**** ScotsGay
**** The List 
BOOK NOW – no fixed price, just Pay What You Can!