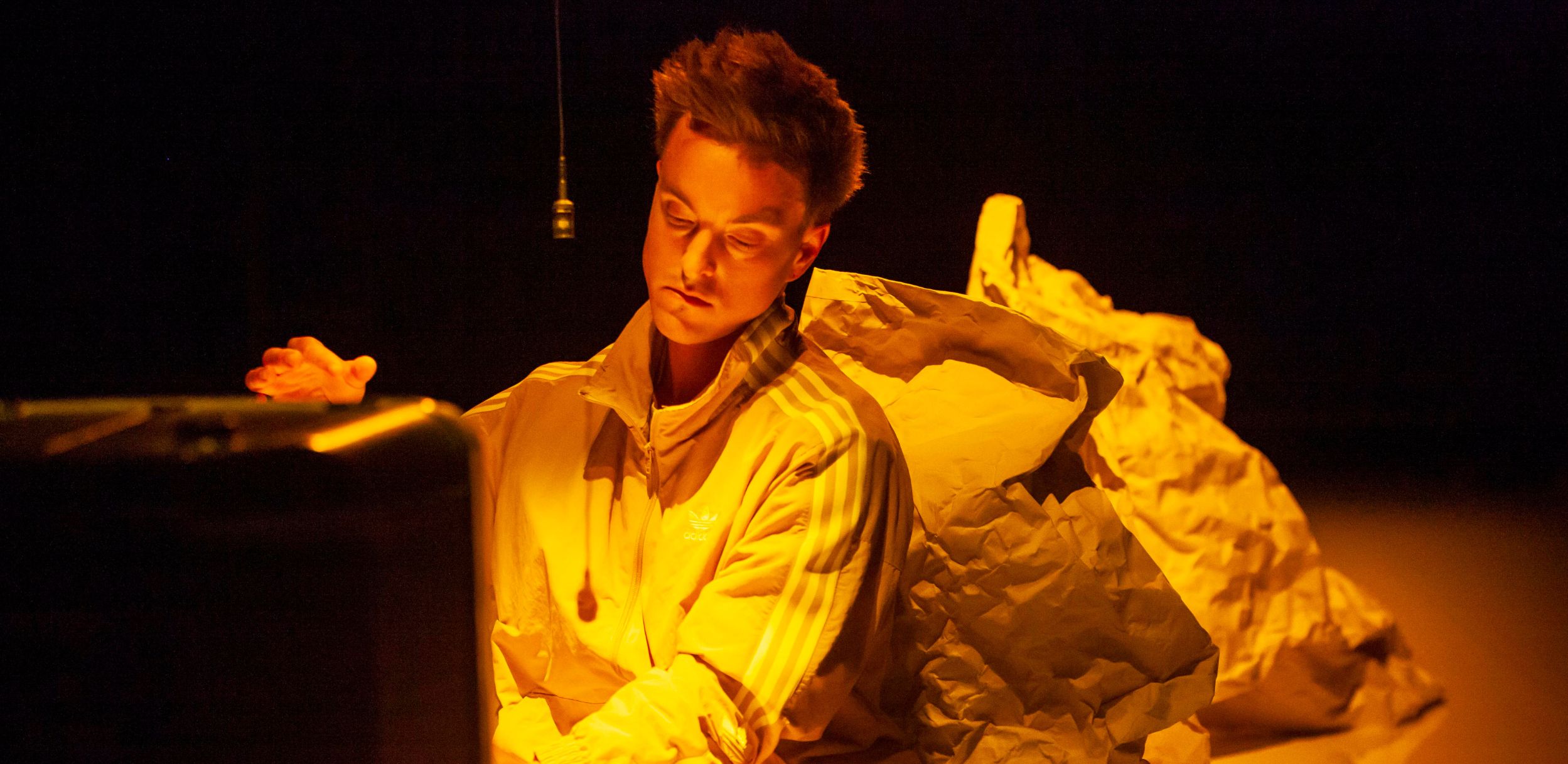 A Sensoral Lecture

Sindri Runudde
A Sensoral Lecture is a solo performance by and with Sindri Runudde, in which we encounter five voices through metaphoric dating scenarios. The show deals with auditory romance and love at first frequency, an exploration of sound, and especially the voice, as touch. Through dance, dialogue and movement exercises, the audience is invited to a sensual and sensory lecture with humour, imagination and sensitivity. Together with composer Marta Forsberg, Sindri explores the concept of a voice message, and the culture of audio versus text-based communication. Curiously examining the intimacy of the voice message, with observational humour – we discover that a voice message can be way more intimate than a nude picture.
The performance is based on Sindri's exploration of the tactile and auditive-based movement practice, 'Centered Adventures'. With guidance from Sindri, the audience will be invited to try this practice during the performance.
This performance involves audience participation
A production by Sindri Runudde. Supported by Swedish Arts Council, The Swedish Arts Grants Committee, Stockholm Municipality, Stockholm region and Malmö Municipality.