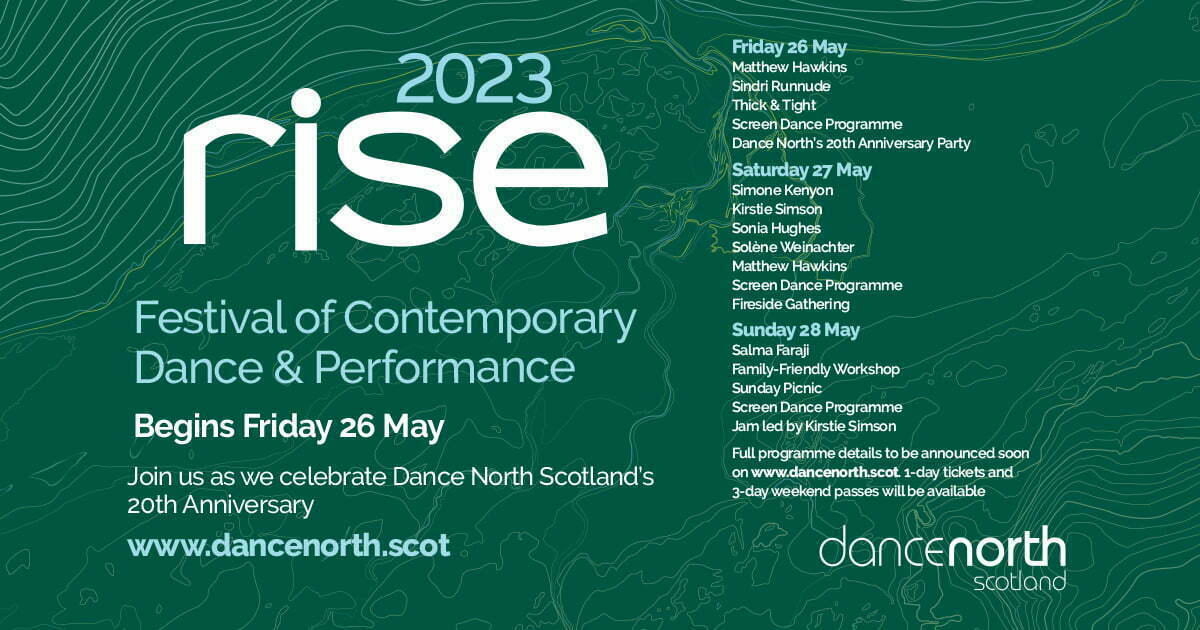 Save the Date: RISE 2023
Friday 26 May – Sunday 28 May
Make a note and mark your calendars!
We told you more news was coming, and here it is: a preview of the amazing artists and events you can expect to see as part of RISE 2023, starting from Friday 26 May.
You can expect to find out a lot more about this festival line-up over the next few weeks, but for now we hope you can keep a place in your diaries and in your hearts for this very special programme, which celebrates 20 years of Dance North!
Performances will take place over three days, from Friday 26 May to Sunday 28 May, so we'll have ticket deals for 1-day passes and 3-day passes. Full details of the programme and information on how to book will be coming soon, with a few more teasers along the way.
Exciting times lie ahead…