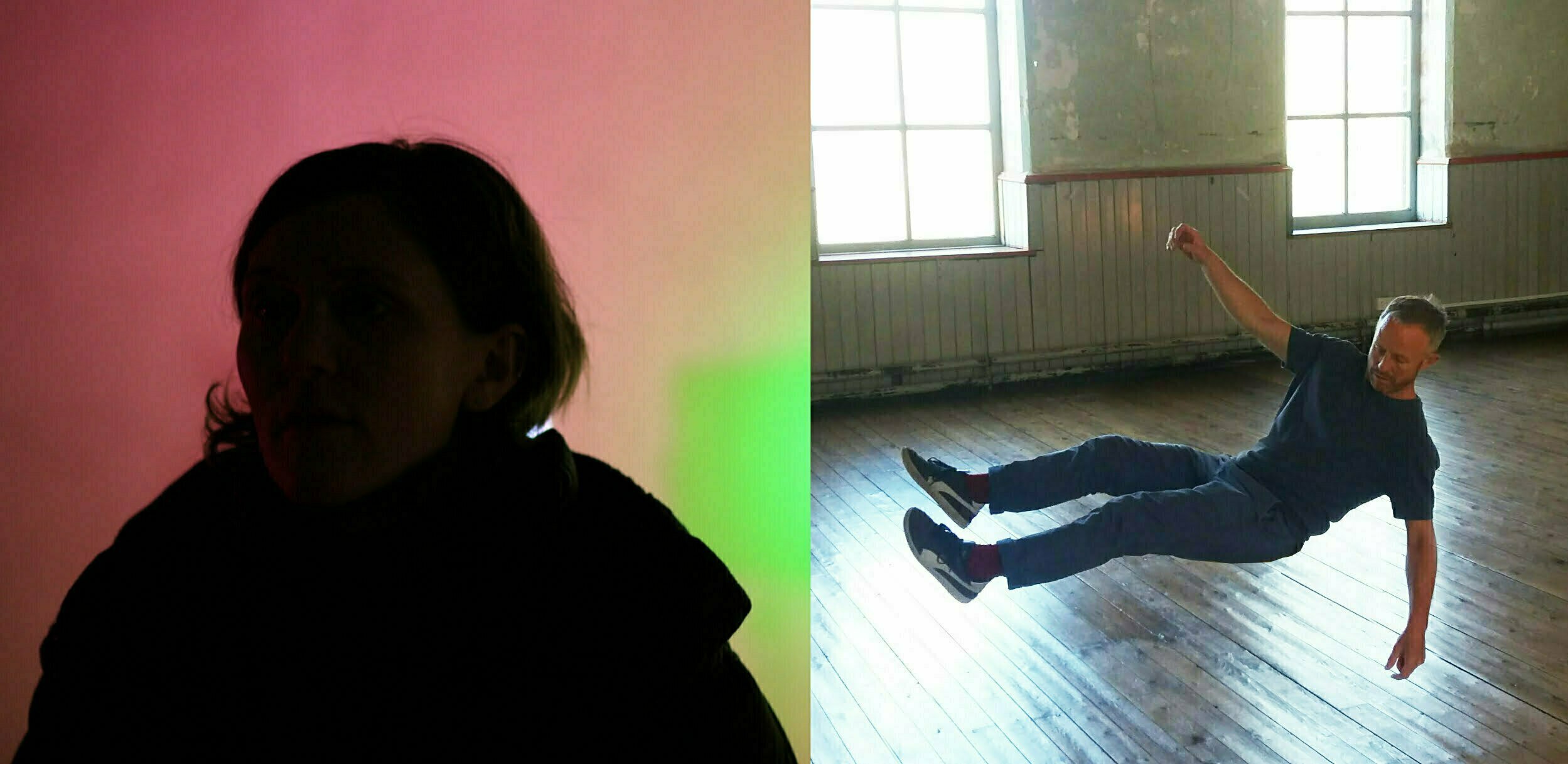 Double Bill:
No Man's Land
Rosalind Masson
&
What's Not There
Charlie Morrissey
A RISE 2021 double bill from artists Rosalind Masson and Charlie Morrissey.
No Man's Land
In this solo work, choreographer and dancer Rosalind Masson explores questions about the formation of self. If our selves are partly composed of a myriad of experiential imprints, what is the context that creates and/or determines those imprints?  Using the body as a site of conflict between outer and inner space, she explores the no-man's-lands between print and imprint, vessel and void, form and content, which compose our human lives. She does this in an attempt to give voice to those impressions which tend to be negated, suppressed or exploited in our anthropocentric world and political landscape.
'Masson spirals and spins in a dialogue between the boundaries of darkness and light' ****
Mary Brennan, The Herald
Image: Michaela Gerussi

What's Not There
This solo performance plays with what we see and what we don't see. Its words, actions and images present a story of overlapping events in spaces both real and imagined. It builds and unbuilds a world all of its own along the way.
The performance brings together elements from a number of Charlie's previous works. Fragments are placed, replaced, displaced and re-contextualised, bumping up against each other in a performance about perception, memory and the construction of reality.
'Standout wit and intelligence. Absurd and wonderful'
The British Theatre Guide
Image: Rob Hopper