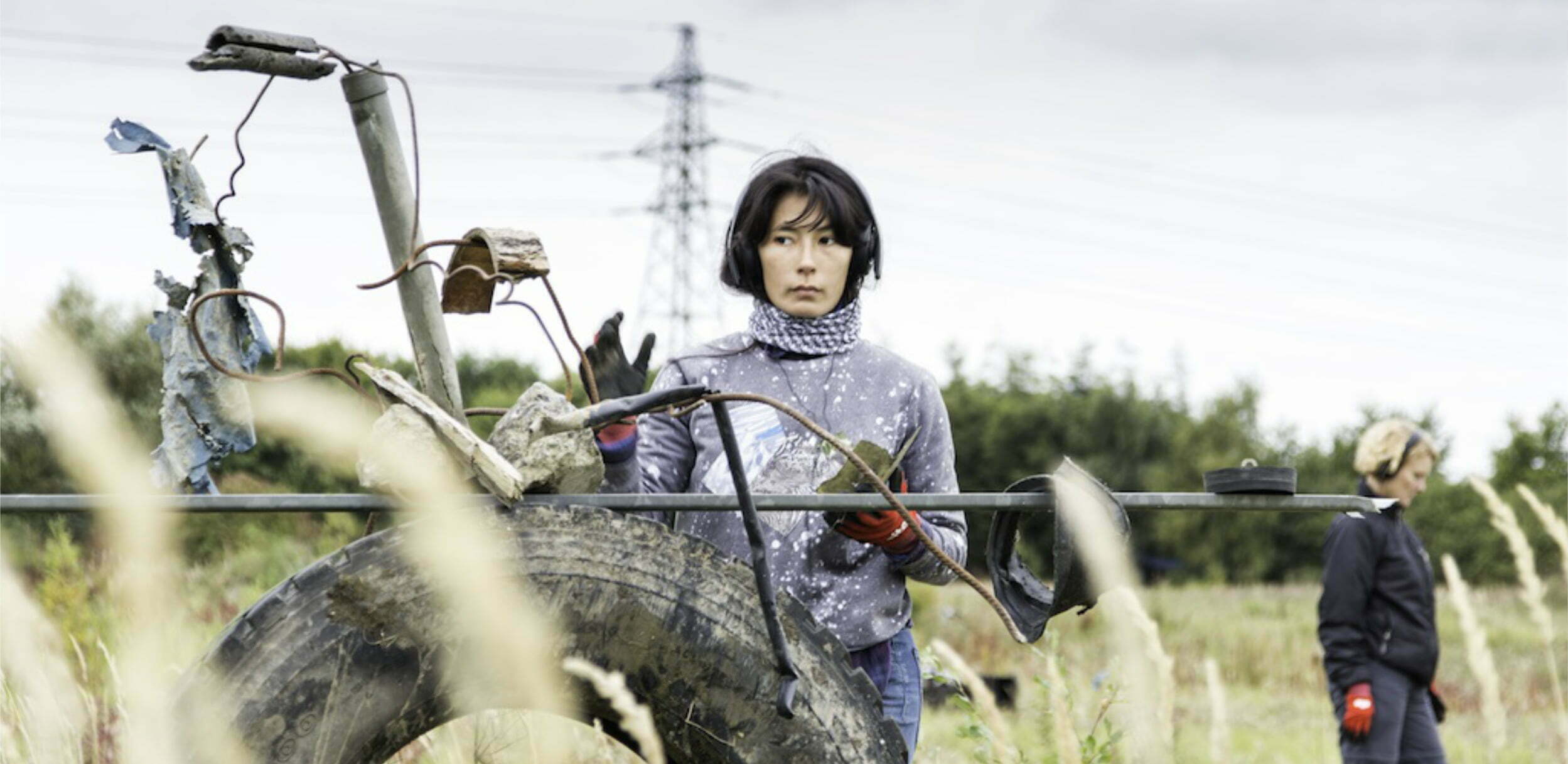 Is this a Waste Land?
Charlotte Spencer Projects
A performance through headphones for disused spaces.
Set on an empty plot of land at the former RAF Milltown base, this immersive performance invites us to re-imagine how we value our landscape, homes and communities.
As day dips towards night you're given headphones and offered instructions amidst a constantly shifting soundscape that is delicate and thoughtful one moment, infectious and playful the next. Many worlds are created, destroyed and re-purposed in a generous playground built by everyone.
Charlotte Spencer Projects work in unusual spaces in order to open up new forms of conversation. We invite you to enter their intelligent and transformative world. Following the past year of separation and isolation Is this a Waste Land? asks us to explore ways of being together again.
'Well-executed, inspired and surprisingly moving'
Exeunt Magazine
'Hands down, feet down, the most magical dance event of my year'
David Jays, Dancing Times on Walking Stories
For more about Charlotte Spencer Projects, sign up to the mailing list
Image description: In a field, a woman wearing warm clothes, headphones and red work gloves stands facing us, one hand raised, her gaze focused to the side. Further back, another woman, also wearing headphones and gloves, walks out of the image to the right. In the foreground is a sculptural assemblage of an old car tyre, pipes and wires. In the far distance, there is a row of trees and a pylon.
Photo: Pari Naderi; Dancer: Louise Tanoto
Is this a Waste Land? was supported using public funding by the National Lottery through Arts Council England. Co-commissioned by Deep Roots Tall Trees, Compass Commission from the Greenwich Dance and Trinity Laban Partnership, Patrons of Charlotte Spencer Projects and a crowdfund campaign.
Further funding from South East Dance, Greenwich Dance and Pavilion Dance South West. ITAWL was supported via South East Dance and Jerwood Charitable Foundation Dramaturg in Residence programme. 2021 performances are being presented in partnership with Dance North, Scotland and Sadler's Wells, London.
With thanks to Edward and Zoë Tennant of https://www.inneshouse.com/ for the use of Milltown Airfield
Special thanks to Springfield Properties for donating a shipping container.