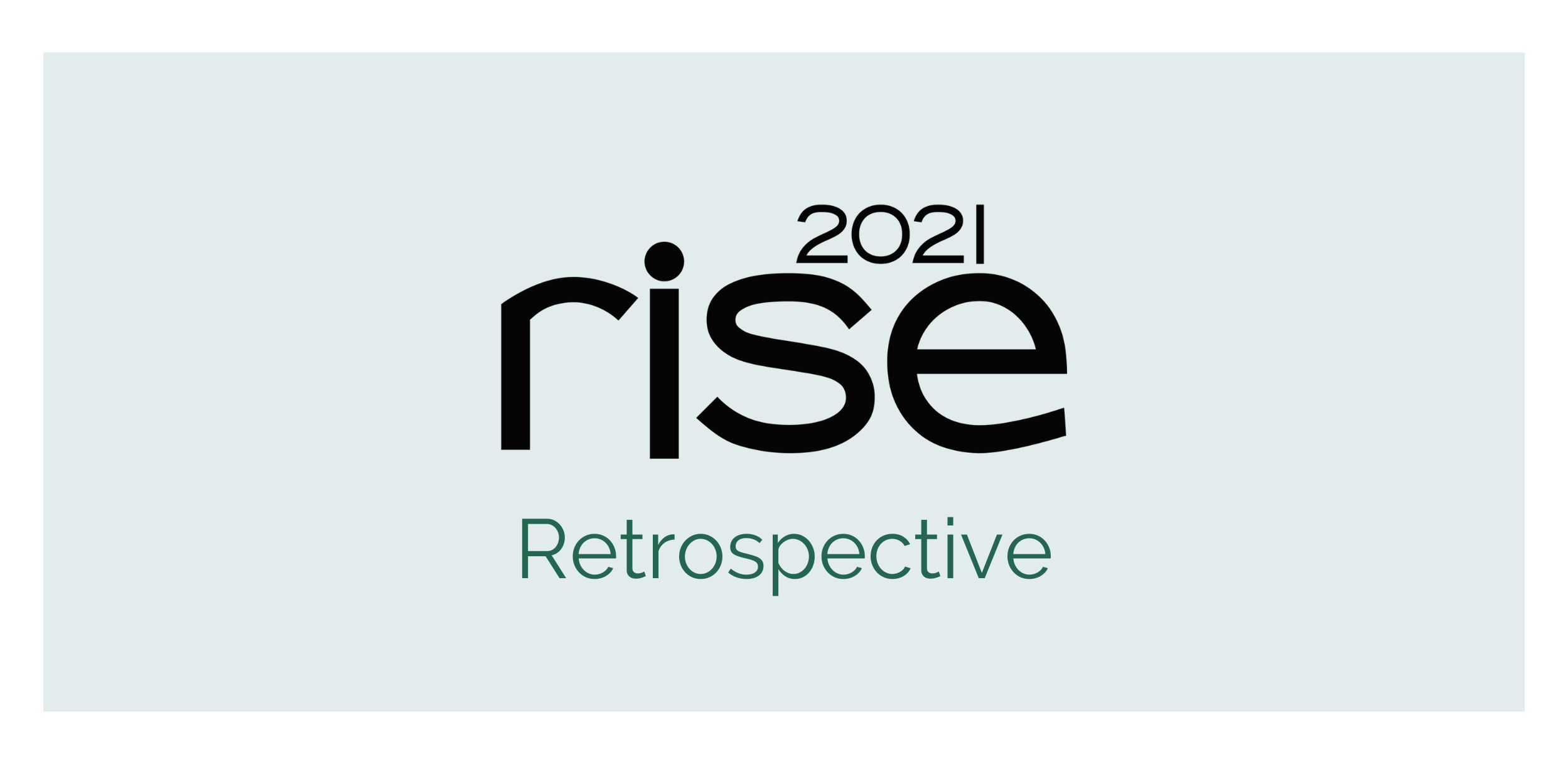 Looking back at RISE 2021
We didn't know how 2021 would turn out. None of us did. But when we reflect on the last year and realise that we were able to stage the largest festival we've ever hosted, with a mix of indoor and outdoor performances spread across a four-month period, we feel a great surge of gratitude.
This video retrospective, edited by Poppycock Films, is a look back at some of the highlights of this year's RISE. Thank you so much to all of the artists, audiences, volunteers, venues, partners, producers, technical staff, teachers, creators, collaborators and colleagues who made this festival possible. 2021 was a packed year of residencies, film screenings, classes, workshops, networking events, and this time last year we had no idea how many of those activities would actually go ahead.
In the end, almost everything went ahead, and we're very lucky it turned out that way. Looking ahead to another year with some of those same questions in mind, we're excited to try it all again, in whatever form we can.
Special thanks to the artists of RISE 2021:
(in order of appearance)
Frozen Charlotte
Karl Jay-Lewin
Charlotte Spencer Projects
Rosalind Masson
Matteo Fargion
Anushiye Yarnell & Jo Fong
Karl Jay-Lewin & Matteo Fargion (presented by Agile Arts)
Jo Fong, Sonia Hughes & Eddie Ladd
Dance North Youth Company, directed by Gail Sneddon
Charlie Morrissey
Joseph Toonga / Just Us Dance Theatre
RISE 2021 Retrospective, edited by Poppycock Films