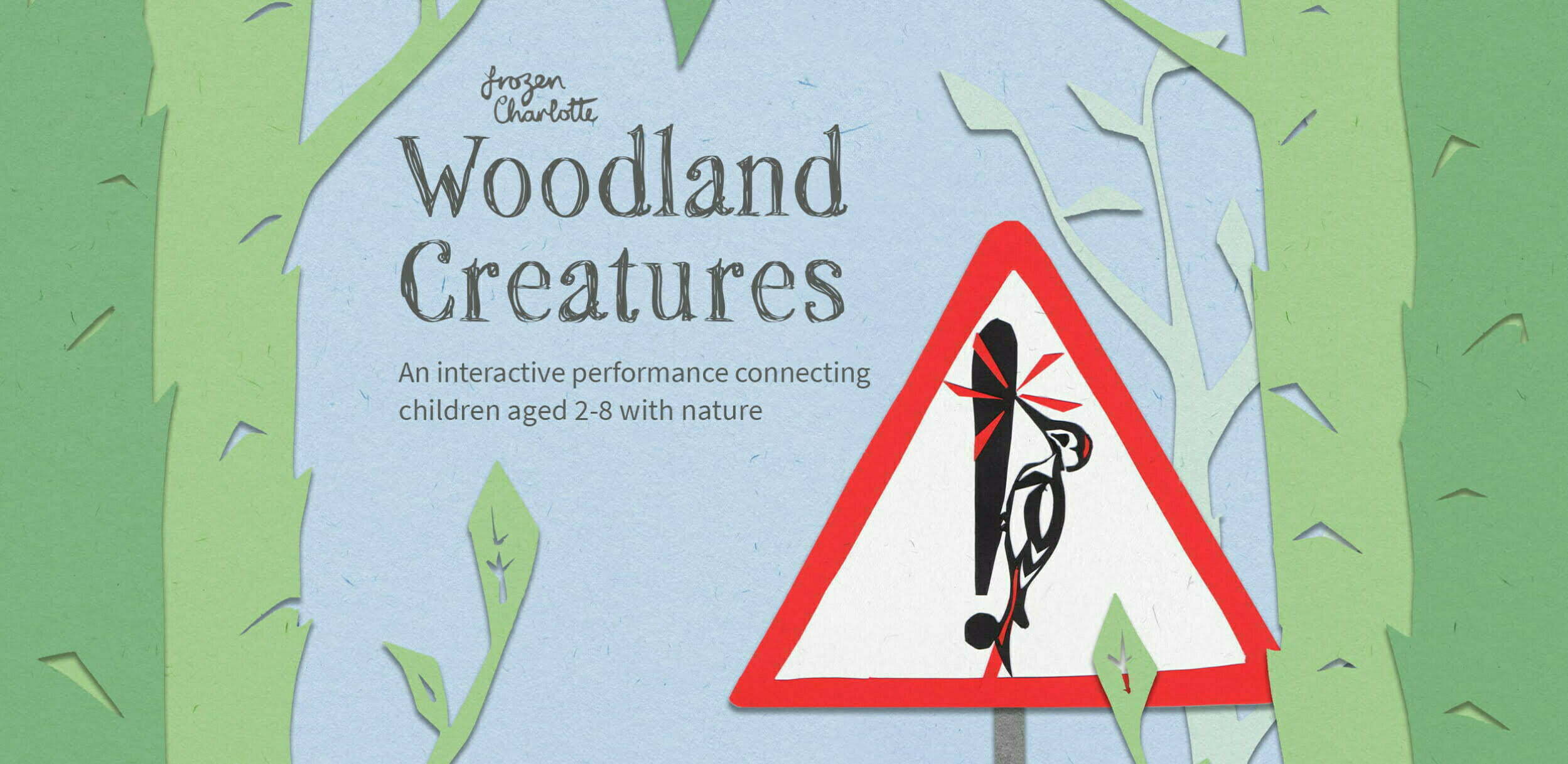 Frozen Charlotte presents:
Woodland Creatures
Venture into the woods to discover a fun mixture of live music, puppetry and the incredibly hard working Woodland Creatures.
Celebrating the nature of play, families and children are invited to become one of the pack, joining the Creatures in their natural habitat and assisting them in carrying out daily tasks.
Woodland Creatures is a gentle and charming interactive show, exploring children's relationship with their local natural environment.
Tickets: To accommodate for social distancing, tickets can be booked in Nests of 2, 3 or 4 people. Places are limited and booking is essential.
Age guidance: Children aged 2-8,
Duration: approximately 1hour .
Disclaimer:
This is an interactive performance and children are welcome to be up on their feet and join in with the Woodland Creatures – there is a lot of fun and play to be had.
At all times, adults are responsible for children within their party.
The performance location is a wooded area that is not enclosed.
Do not let children out of sight at any point.
Audience will be seated in 'nests' on the ground at the beginning of the performance, chairs will not be provided but feel free to bring along your own camping chair/stool if siting on the ground is problematic for you.
If you need any support with access requirements please contact us at frozencharlotte.com
'Adults and children left with smiles on their faces and a warm feeling in their heart' **** Time Out
(on "Too Many Penguins")
'a simple concept, beautifully worked out … I've rarely seen a toddler audience so happy' ****The Scotsman
(on "Paperbelle")
Woodland Creatures is supported by the National Lottery through Creative Scotland. Produced in partnership with North East Arts Touring (NEAT), Dance North's Rise Festival and Eden Court.