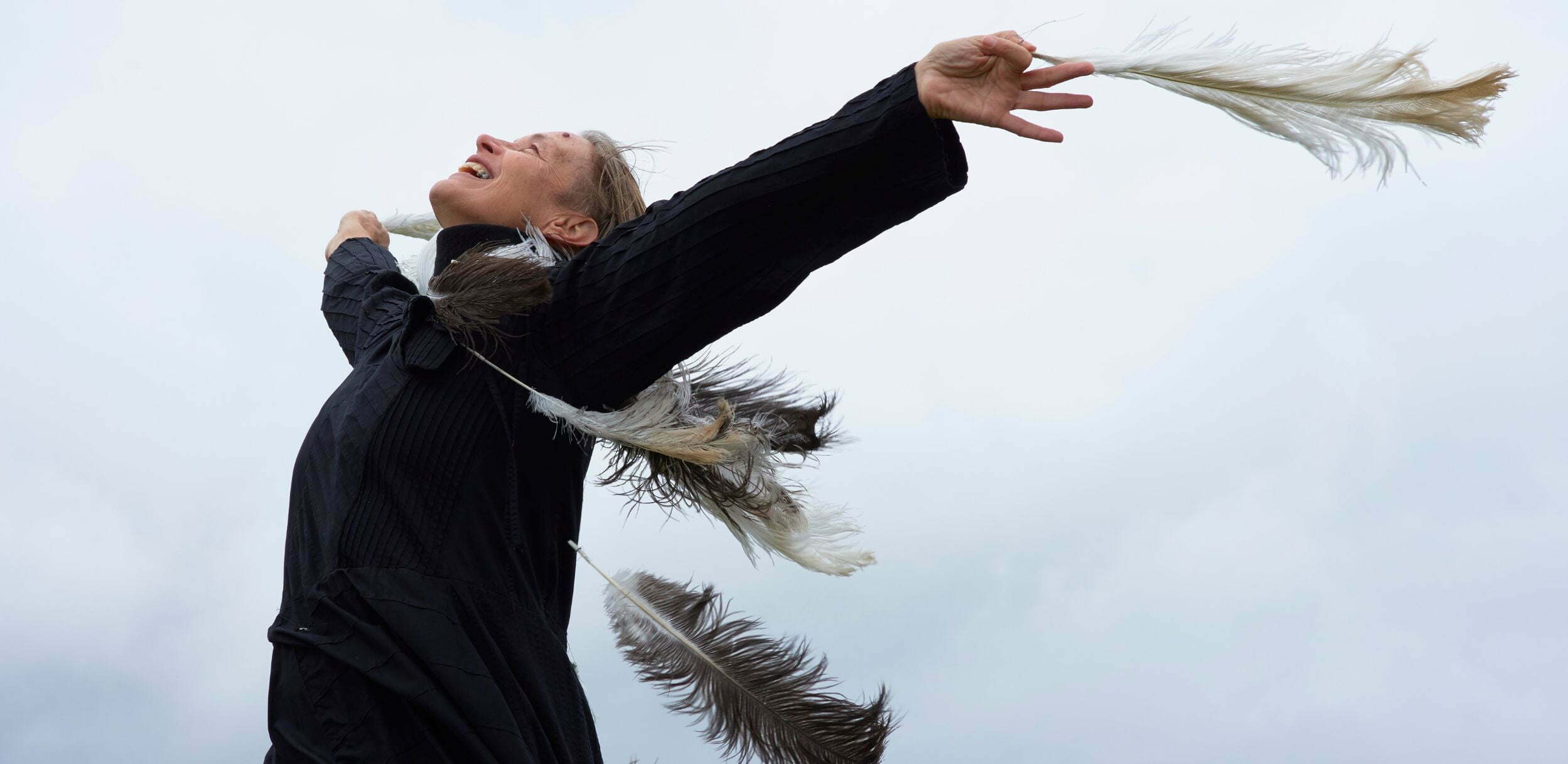 AIRE
For My Mother
Kirstie Simson
Kirstie Simson shares her passion for the exploration of freedom in this autobiographical dance solo/duet performance.
Through the use of humour, eye contact, dialogue and proximity, the performer invites the audience to join her on a journey as she negotiates her way through present moment decision-making that is inherent in improvised performances. With light-hearted spontaneity, through the use of movement and text, this master performer affirms the fundamental positivity of life. She draws on the wisdom of her ancestors as she weaves her parents' stories with her own recent confrontation and subsequent healing from a life-threatening illness, in a work that celebrates the depth of human connection and potentiality.
Kirstie always invites an older woman from the place where she performs to be alongside her on stage as a witness, translator, and co-performer. Part of the charm of the piece is the unfolding of the relationship of these two women who meet for the first time just one hour before the show begins.
This solo explores themes of death and cancer with an uplifting perspective that goes beyond taboos around these subjects.
www.kirstiesimson.com