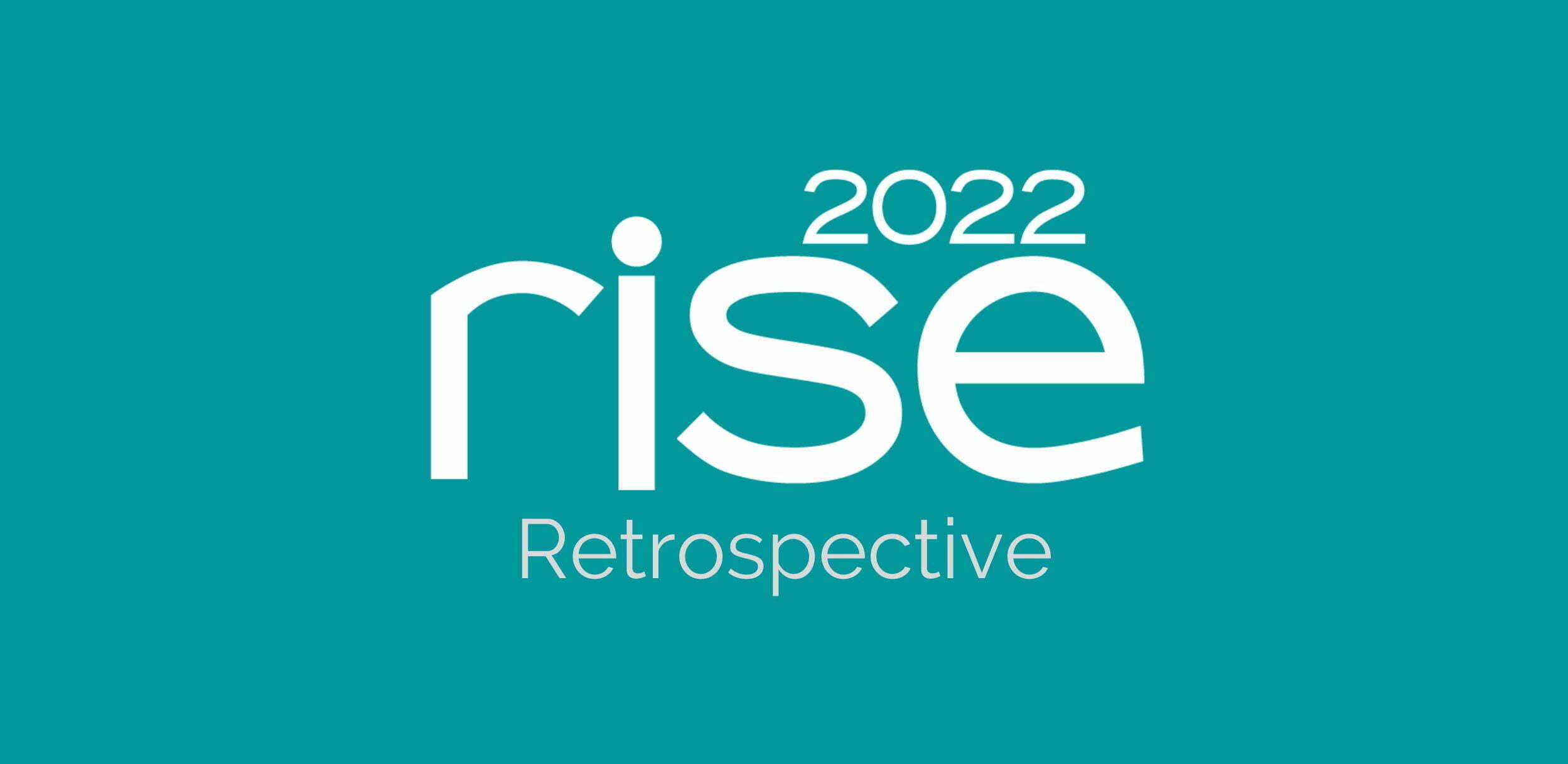 Reflecting on RISE 2022
[/vc_column_text]
As we reach the end of 2o22, it's satisfying to look back at the last 12 months and in particular at the wonderful performances of this year's RISE festival.
This video retrospective, filmed by Mike Webster and edited by Graeme Roger/Wildbird, is a look back at some of the highlights of this year's RISE. Thank you so much to all of the artists, audiences, volunteers, venues, partners, producers, technical staff, teachers, creators, collaborators and colleagues who made this year's festival possible.
Did you attend Dance North performances in 2022? We'd love to hear what you thought – fill out our audience survey here
In many ways, 2022 was a year of taking stock for Dance North. We saw some changes to our staff team and we re-thought some of the ways we approach our work, in response to the ongoing influence of the pandemic (and a host of other trying circumstances) on our society. For all that, we're emerging from this year with refreshed clarity and resolve on our goals as an organisation, and we're excited for everything that comes next.
That excitement is drawn in large part from the overwhelming positivity that accompanied this year's RISE performances: Threaded Fine by Rosemary Lee, LOStheULTRAMAR by Foco alAire, and the screening of Dancing on the Inside: honouring the legacy of Simon Fildes. It was a festival that honoured Dance North's past and the connection with our communities, while also looking outward and expanding our horizons.
We hope to bring that same positivity to next year's programme, as we celebrate Dance North Scotland's 20th Anniversary!
Special thanks to the artists of RISE 2022:
Rosemary Lee (Commissioned by Dance North and in partnership with Scottish Dance Theatre with support from Creative Scotland. Produced by Artsadmin.)
Foco alAire
Goat Media Limited (featuring work by S Fildes, A Warrilow and L Gourlay, J Parker, K McPherson, J Paterson, P Spence, C Jola and Z Irvine)
And while this is a post primarily focused on RISE, we should also take a moment to reflect of the beautiful performances of Dudendance Theatre's Alien Species in Burghead and Findhorn in July and Dance North Youth Theatre's remarkable ongoing success with SAVAGE.

[/vc_column][/vc_row]
RISE 2022 Retrospective, filmed by Mike Webster and edited by Graeme Roger/Wildbird